Algonquin Wilderness: 3-Day Canoe Trip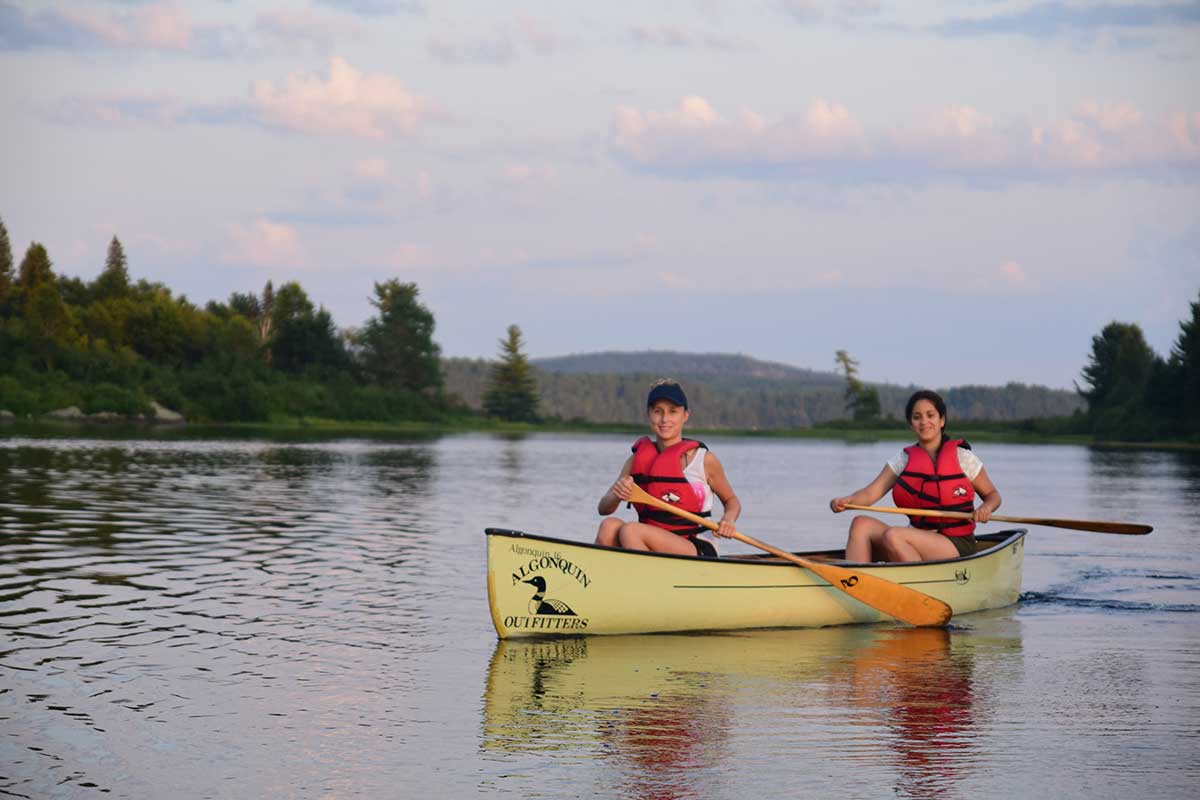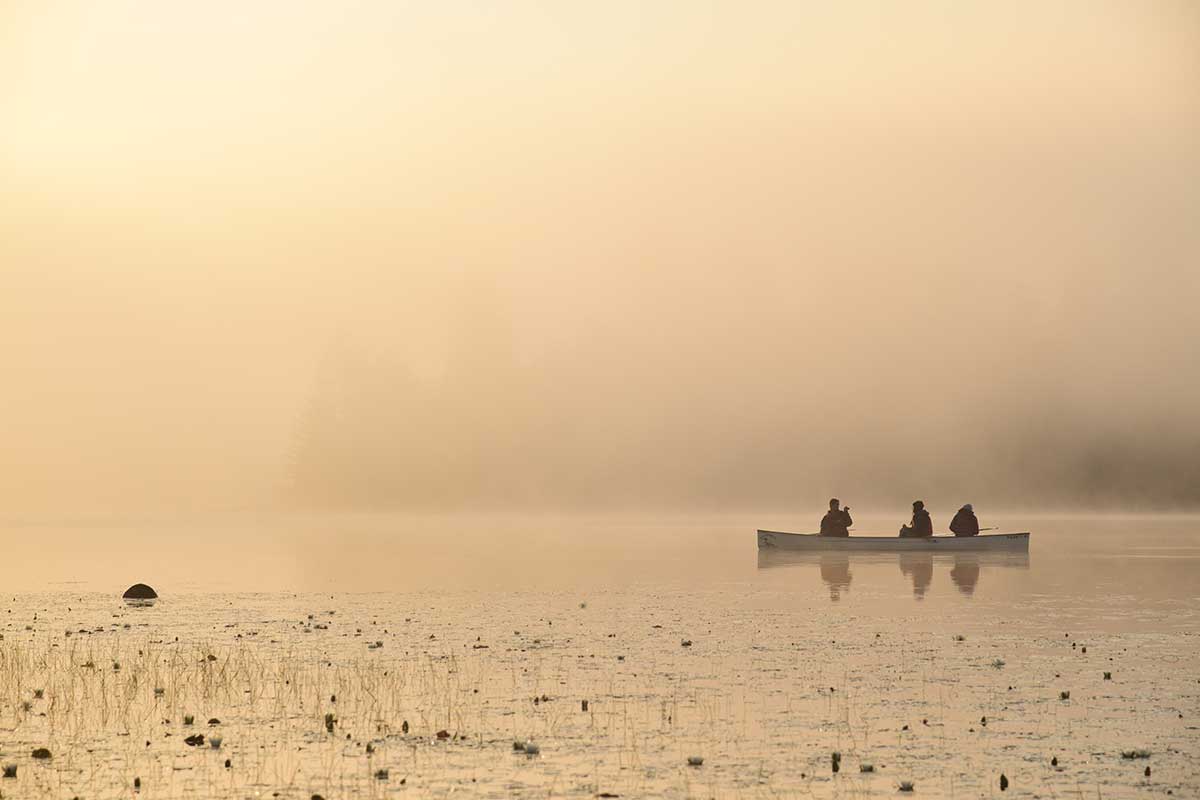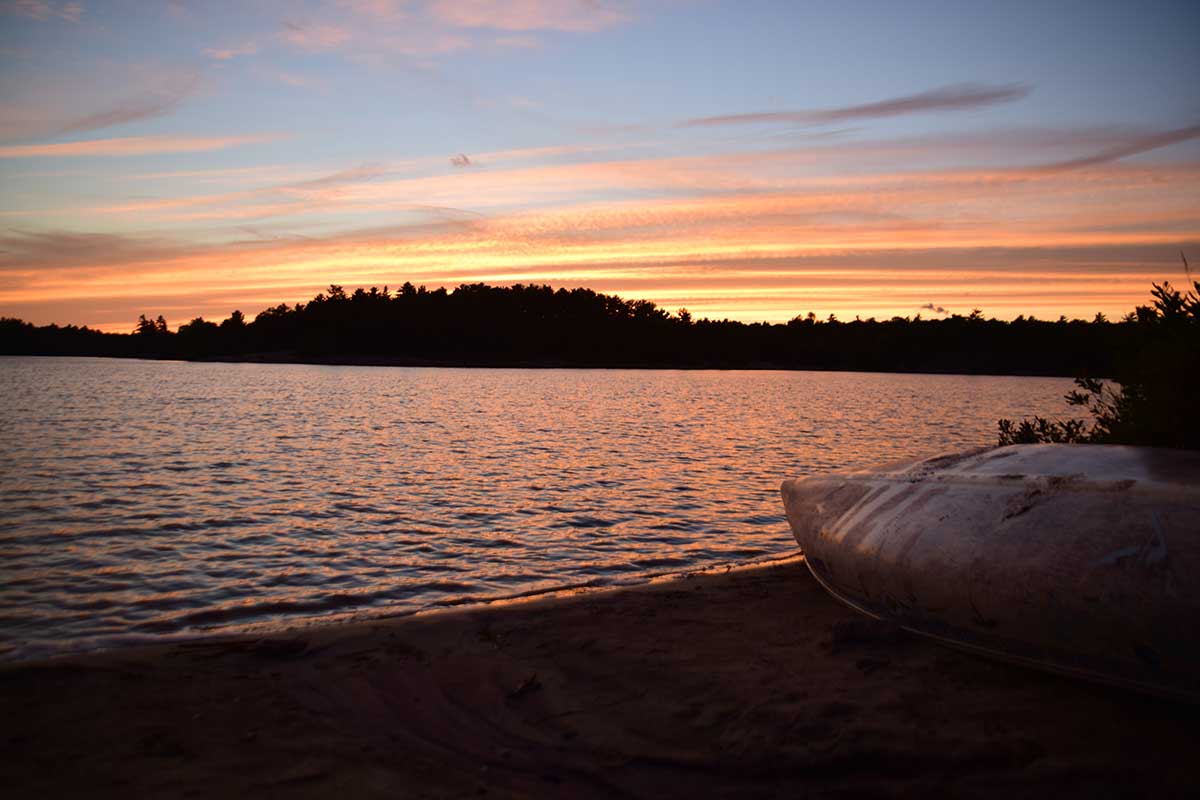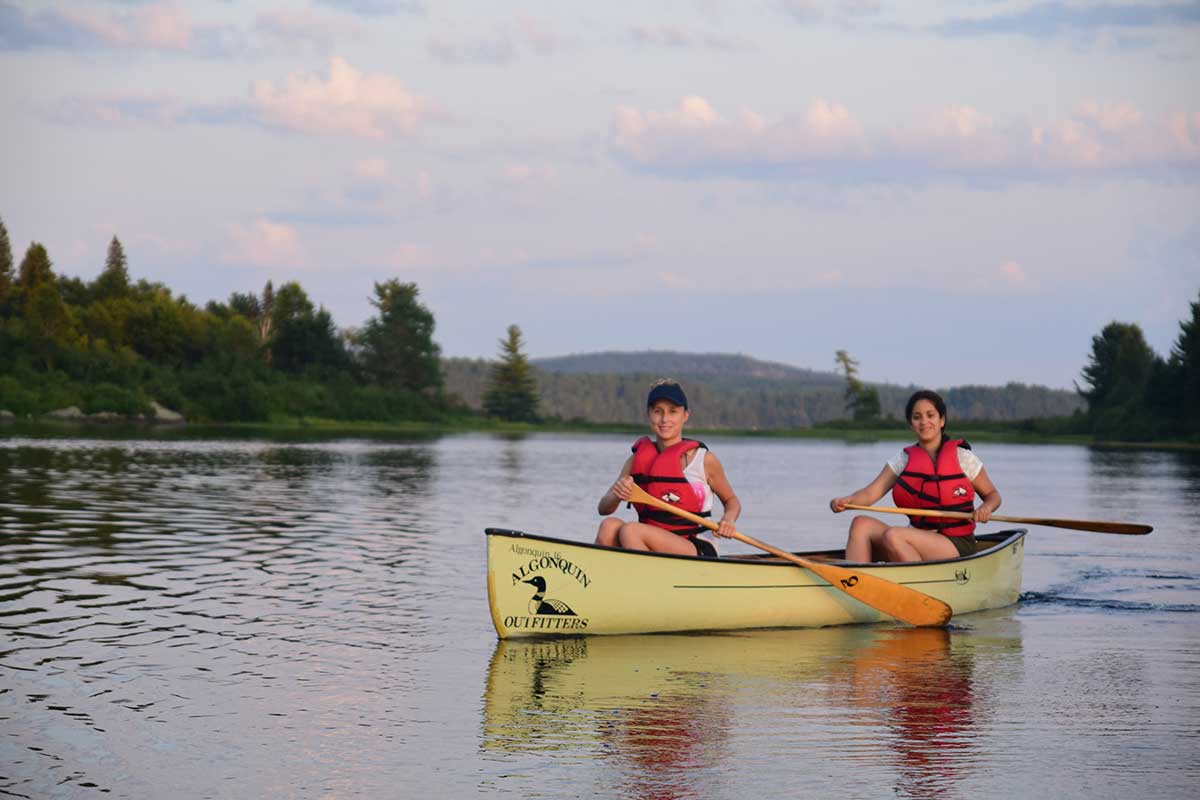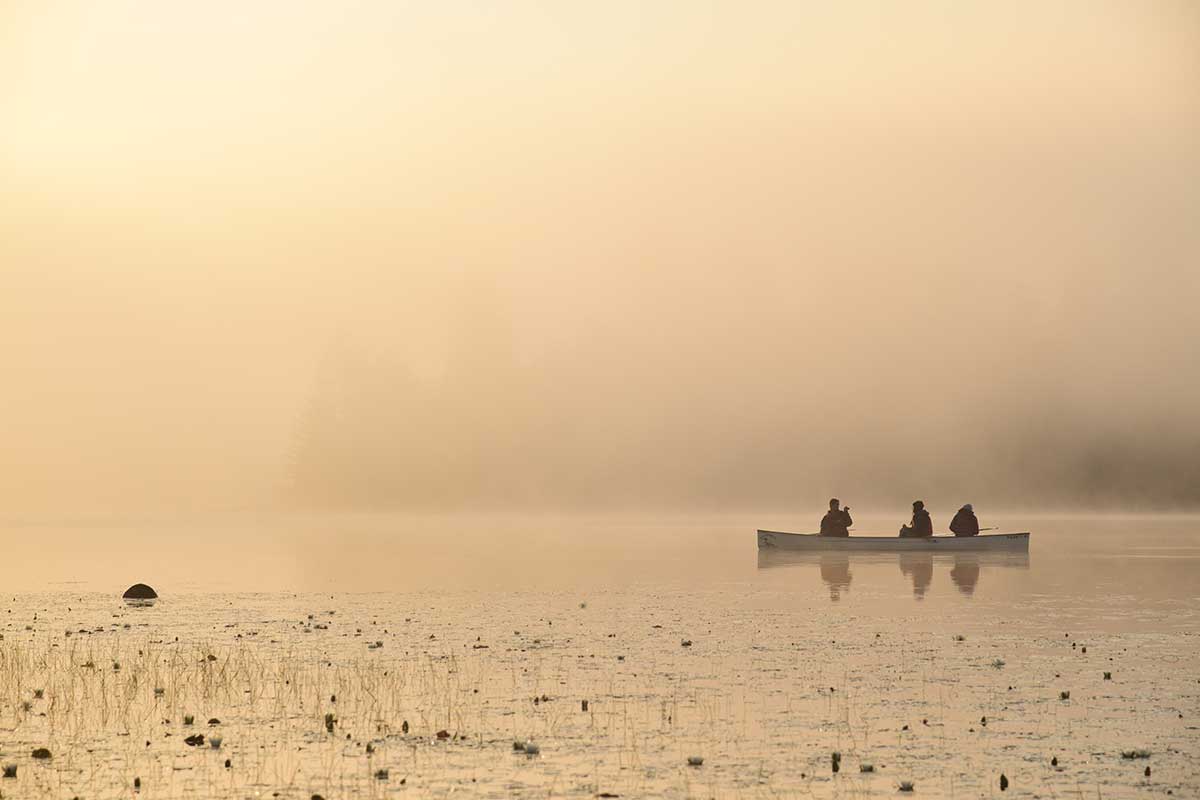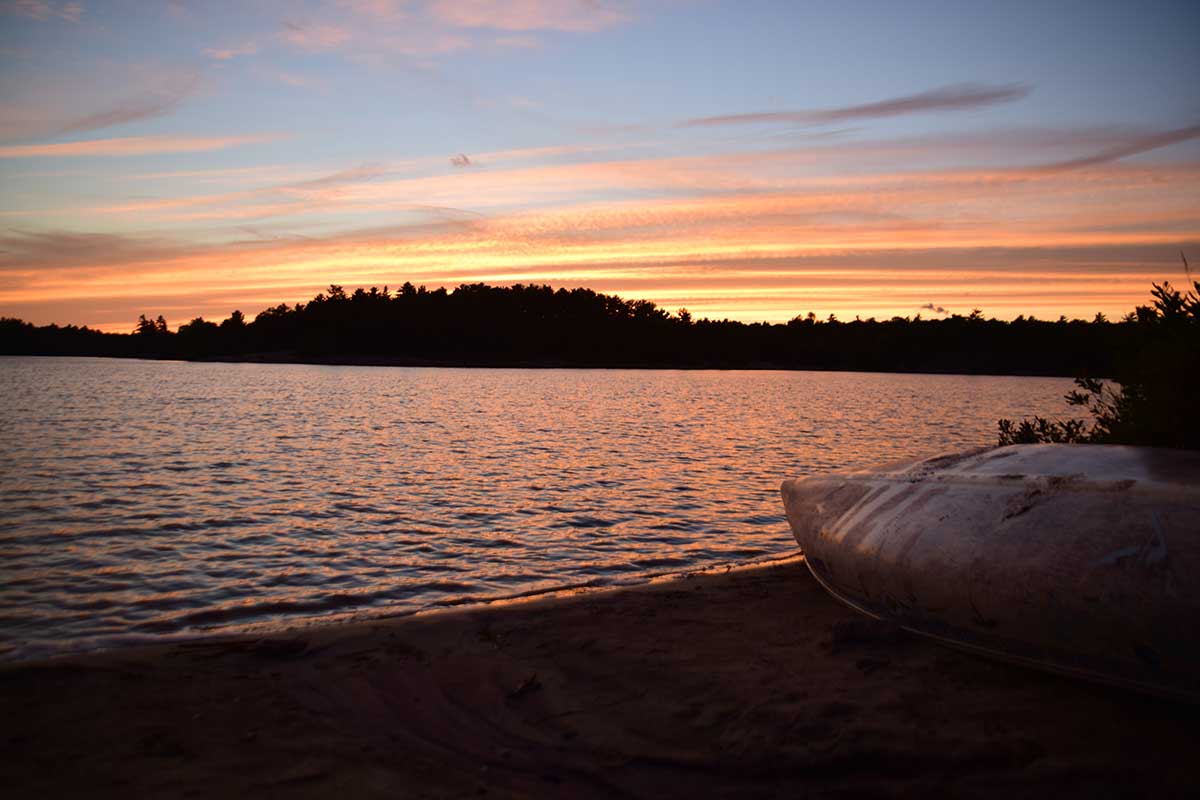 Algonquin Wilderness: 3-Day Canoe Trip
Need round-trip transportation from Toronto via luxury coach bus? Add $88.20 (taxes included)
This is our level-up trip. We avoid the standard canoe highway of Canoe Lake and instead head south, because we understand that the path less traveled is the path worth taking. Our goals for this trip are a little more ambitious as we look for waterfalls, wildlife, and wetlands in one of Algonquin's most beautiful lakes. Bring your camera because the sights are incredible!
Have a group of 8 or more? Contact us for special pricing and custom dates!
We'll paddle across one of Algonquin's most beautiful lakes to our primitive campsite where we'll have to collect wood, build fires, set up tarps, and hang our food up in trees. There's no reception and no access to the cars - just the way we like it! You can expect to become a more competent and skilled outdoor-person!
If the weather is good we'll have a chance to hike through creeks, paddle wetlands, and hopefully see moose and a variety of unique birds. Ragged lake is made up of a series of smaller bays and channels, and each one offers something unique and beautiful. We check out the best sites that are off the radar of even the most seasoned paddlers.
There is always more to do then time to do it, but expect a weekend of beautiful scenery, amazing wildlife, and the dark skies of Algonquin, which light up at night with an array of stars that you just can't see under the lights of the city.
Custom Dates: We can accommodate most custom dates. Minimum group size of 4 for above mentioned price. Smaller group sizes possible, but price may change.
Price Does Not Include
Parking at put-in point if you drive yourself

Personal gear (clothing, toiletries, camera, etc...)

Flashlight

Lunch on day 1

Dinner on day 3

Souvenirs
Price INCLUDES
Optional Return Transportation from Toronto via Parkbus (see below)

Food, drinks and snacks while on trip

Canoes, PFDs, paddles

Paddling Lesson

Friendly, certified and professional staff

Group gear (tents, stoves, tarps, etc...)

Camping gear rentals (sleeping bags, underpads, etc...)

Permits and other fees

All safety and First Aid equipment
Details
Arrival and Orientation
We will meet at the Canoe Lake Portage Store in Algonquin Park. There will be time to stretch your legs and a quick bathroom break while the guides organize the canoes and gear and get everyone ready for departure. Here we'll have our orientation session and go over safety procedures before getting started.
Then the fun starts! Trip participants will go through a series of games to help you get to know your new-found friends and the people you will be sharing this experience with. Your highly-skilled guide will then teach you some basic canoeing skills. Enough to get you safely on the water and paddling (hopefully) in a straight line, but not enough to delay the start of the trip. Once we're paired up, and have practiced a bit without gear, we'll load up the canoes and set on our way. This is where the mastering of the paddling begins. We play some quick games on the water to master our new-found skills, and then head off south through Smoke Lake, and onto the beautiful Ragged Lake.
Ragged Lake is full of islands, bays, and peninsulas, and there are plenty of amazing sites to choose from. We aim for Parkside Bay, but in case we have an intensely strong wind in our faces, we have a few back-up sites that aren't as far away. We'll find ourselves a quiet area away from the crowds, park our boats, and set up camp. Here, you'll have the opportunity to learn how to pitch tents, chop wood and build a fire, and set up a camp so that everyone is safe, comfortable and get the most out of the three days ahead.
Day 1 – Dinner
Once we've settled in and prepared camp, we'll relax and play some more games and maybe even go for a swim, before getting ready for dinner. Together, we will prepare a tasty vegetarian dinner made from fresh ingredients. It's amazing what kind of delicious treats can be made over portable stoves and a fire, and we take a lot of pride in our menu! Enjoy our specially selected desserts that we try our best to keep as a surprise.
Day 1 – Campfire and Stargazing
If the skies are clear after the dinner, we will enjoy a beautiful canopy of stars! It's not uncommon to see shooting stars and even spot our section of the Milky Way galaxy. We will point out main stars and planets, and if we are lucky, we may stumble upon Northern Lights! While this is going on, we'll also have a campfire going. Depending on the guide, there may be some guitar playing, some games, and some stories of adventures. We'll head to bed really early though this night so that we can get up to see some moose!
Day 2 – Paddle to Crown Bay and The Waterfall
This is a prized area. Crown Bay is an amazing wetland area, where it is not uncommon to see frogs, beavers, and even moose on occasion. But before we get there, we stop off at a hidden rest area with its own waterfall! We park our boats, and if the group is up for it, we climb to the top and visit the hidden lake atop the hill. The area is beautiful and makes for a great place to rest in the shade, take some pictures, and have a snack.
Day 2 – Lunch and Relaxation
Once we've had our fill of Crown Bay, we'll make our way to the center island of the lake and have a late lunch. It'll be freshly made with a nice cup of coffee. At that point, we'll have a few options. We can continue the paddle to Archer Bay to try and spot some more moose, or we can hang back, relax, and go for a swim. Some will want to practice their skills in a canoe. We'll offer some guided activities, but we also realize that you came to relax as well, and the afternoon will be a choose-your-own-adventure kind of afternoon.
Day 2 – Dinner, Games, and Stories
We will make our second dinner and will have opportunity to play games, tell stories and share experiences from the day. We stick with the delicious, vegetarian style of cooking for this meal. Typically on this night, we also put together our advanced cooking skills and make a dessert that most would never dream of having while camping. Depending on weather, we may take the canoes out and paddle at night to experience the stars without any trees blocking our view. A second highlight of this trip.
Day 3 – Breakfast
We wake up to the sound of birds, and get ready for another delicious vegetarian breakfast. Of course there'll also be coffee and tea.
Packing up and saying goodbye
All great things come to an end - in order to ensure that we are ready for those needing to travel by bus, we'll pack up the gear and set out on the final paddle back to the access point. Once we reach the access point, we'll close of the trip with a few final words and bid everyone safe travels on their next adventures!
The Optional Return Transportation from Toronto is organized in Partnership with Parkbus