Killarney: 3-Day Canoe/Hiking Trip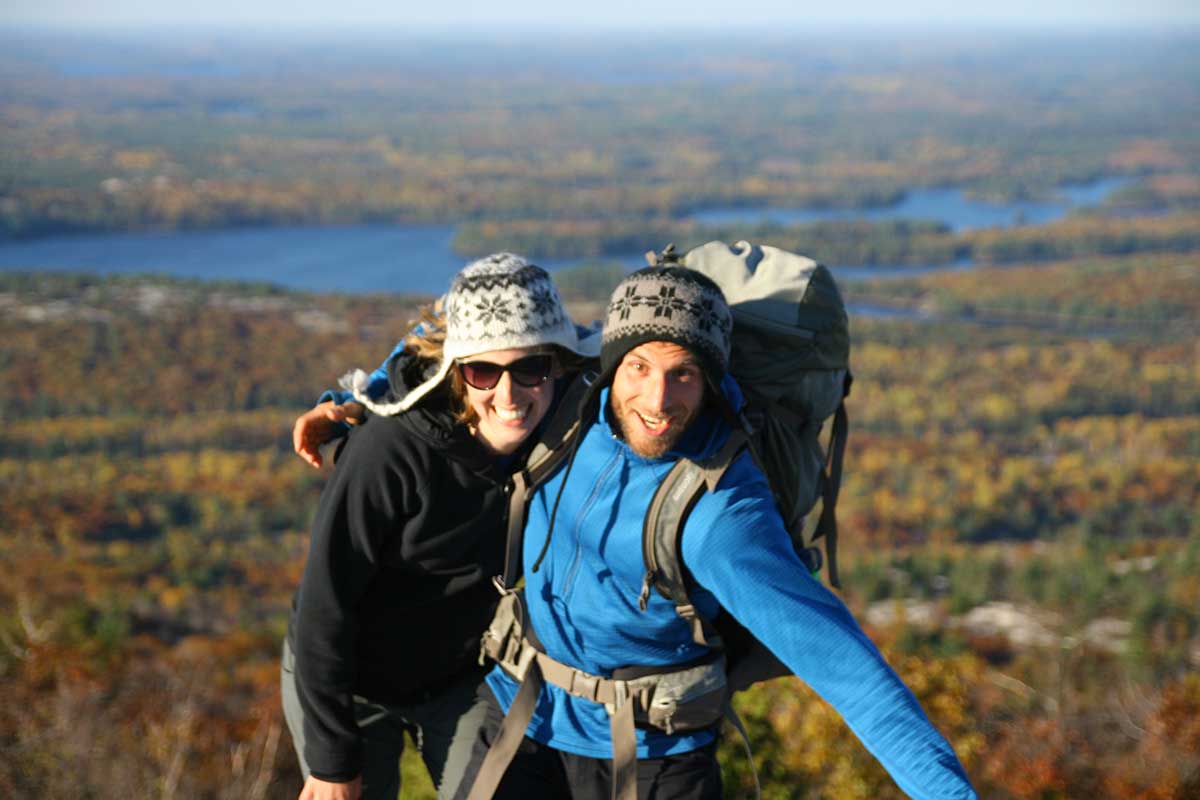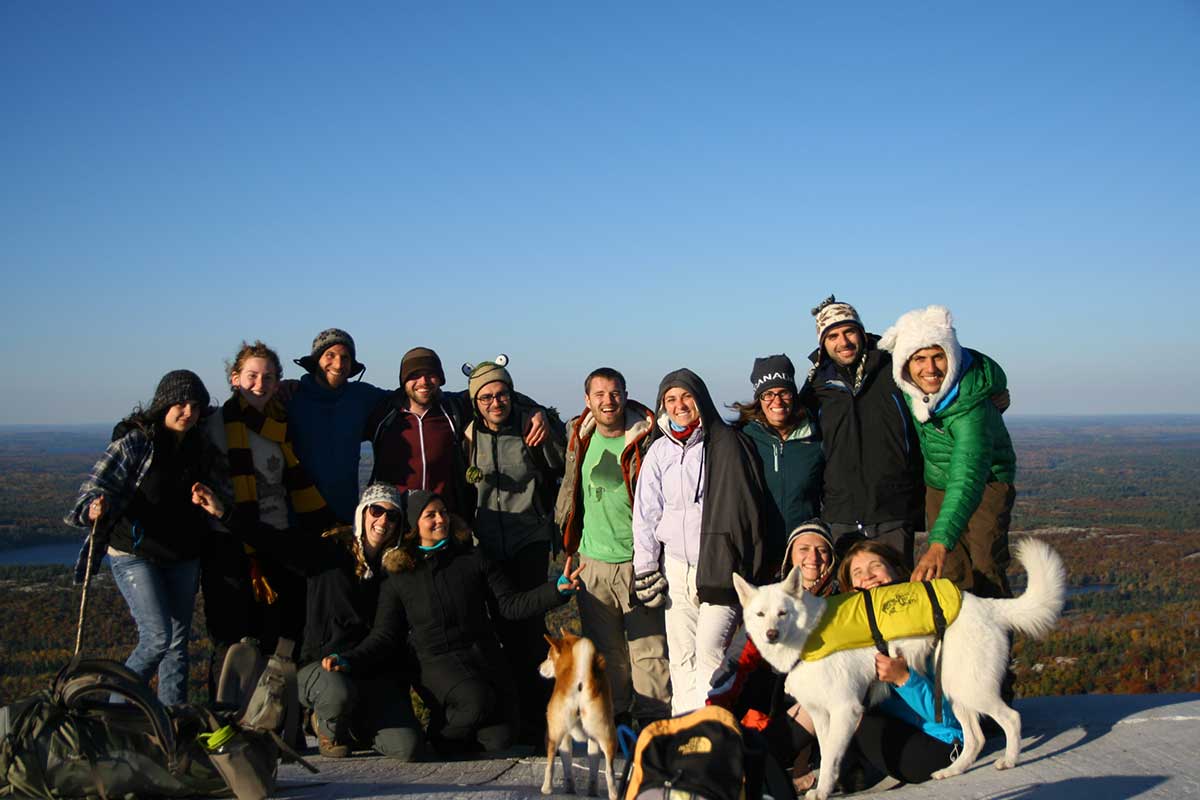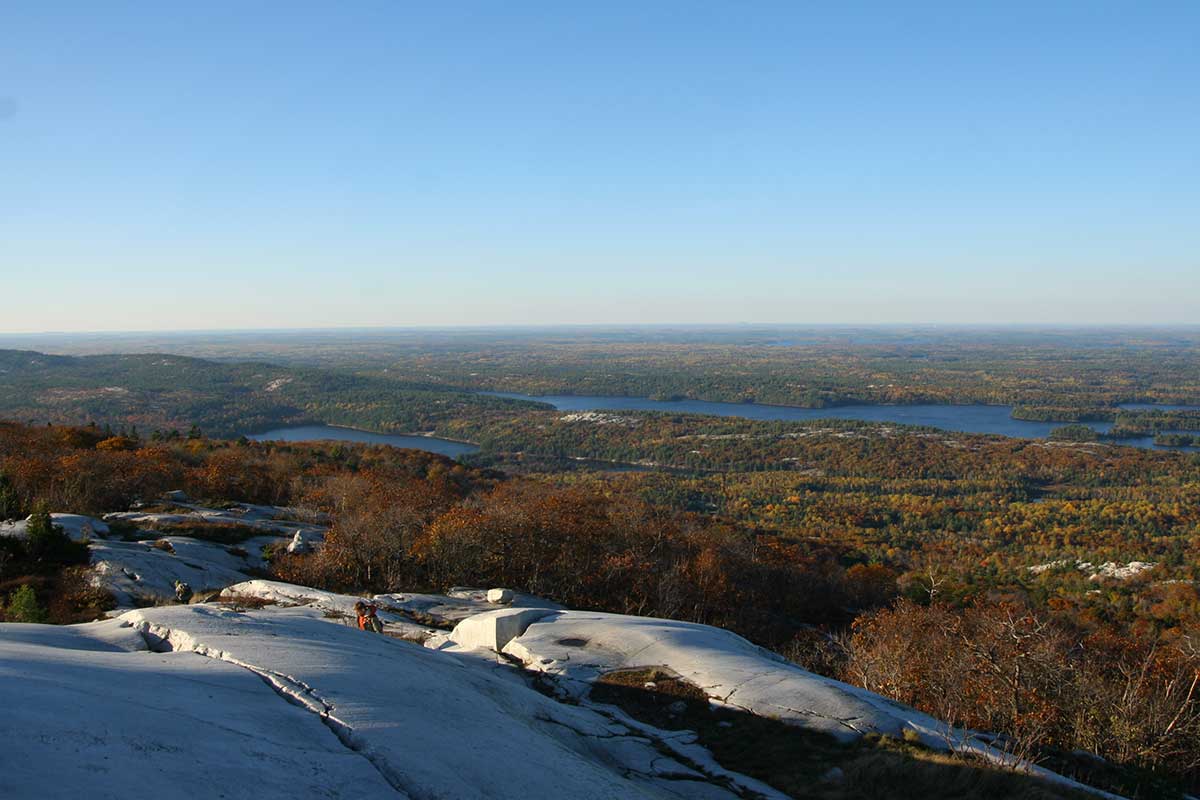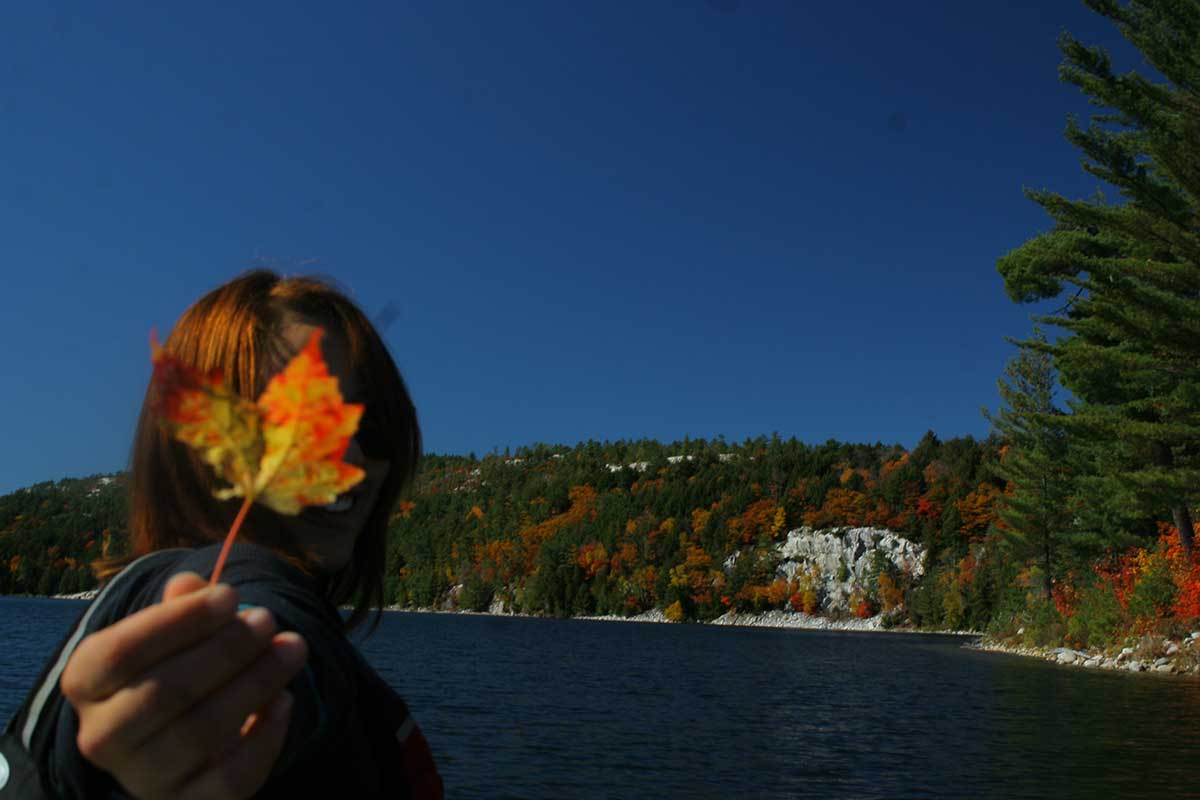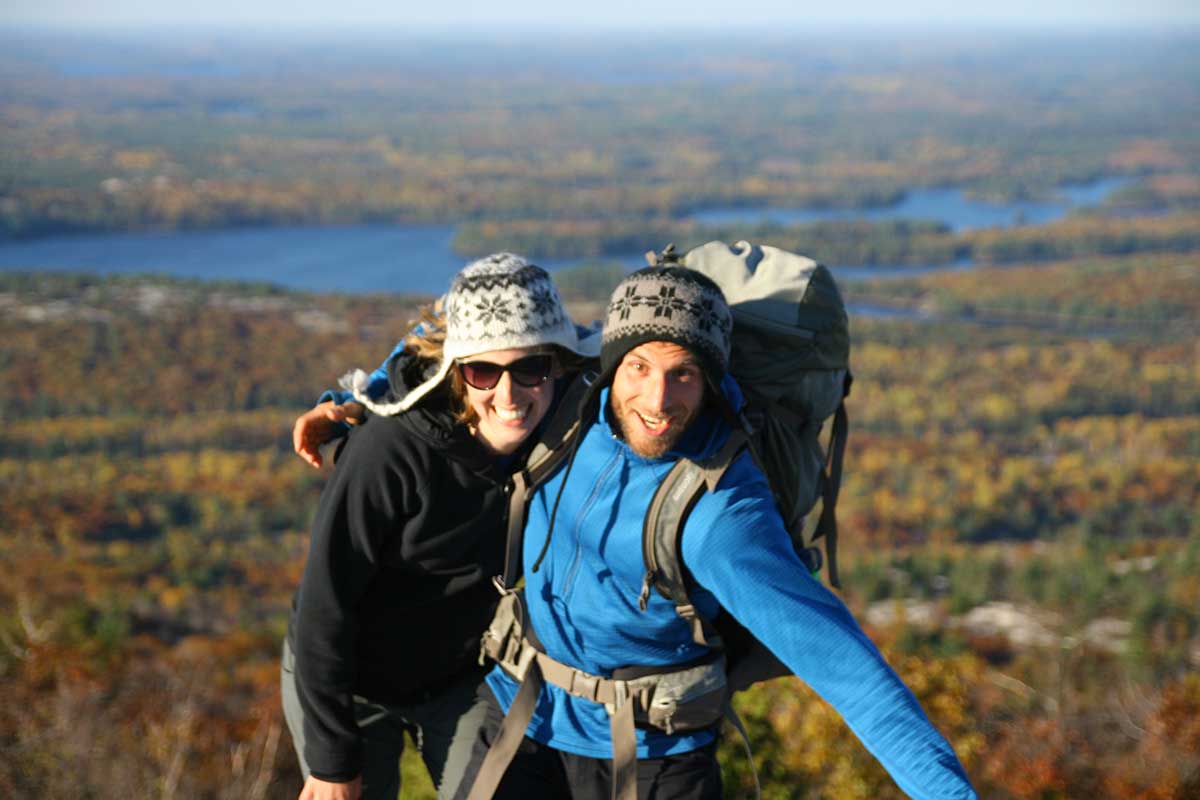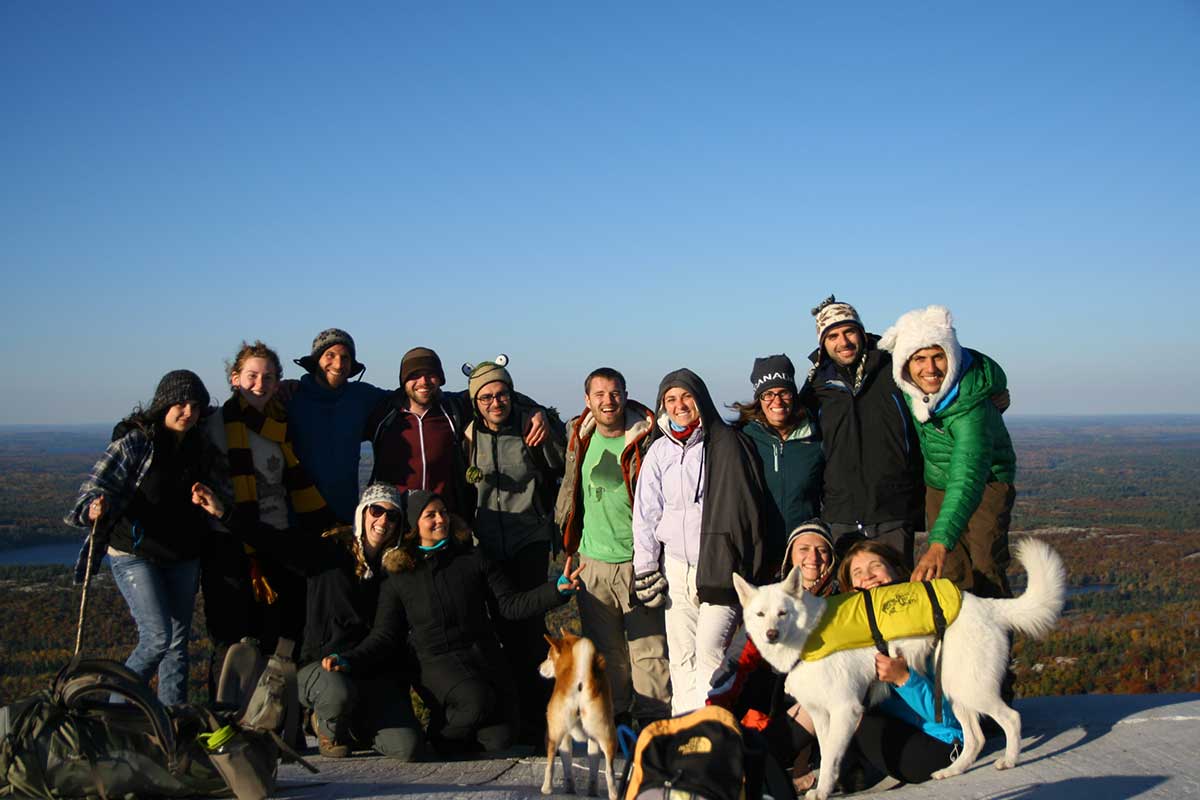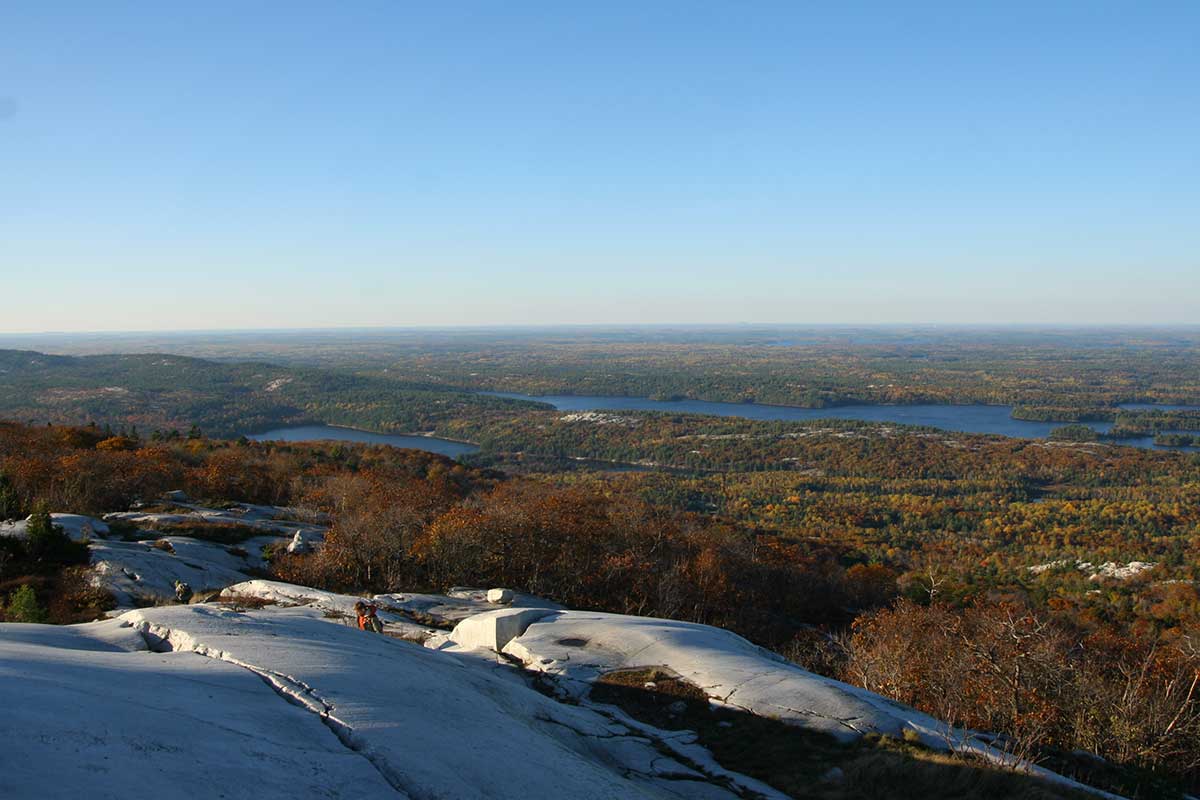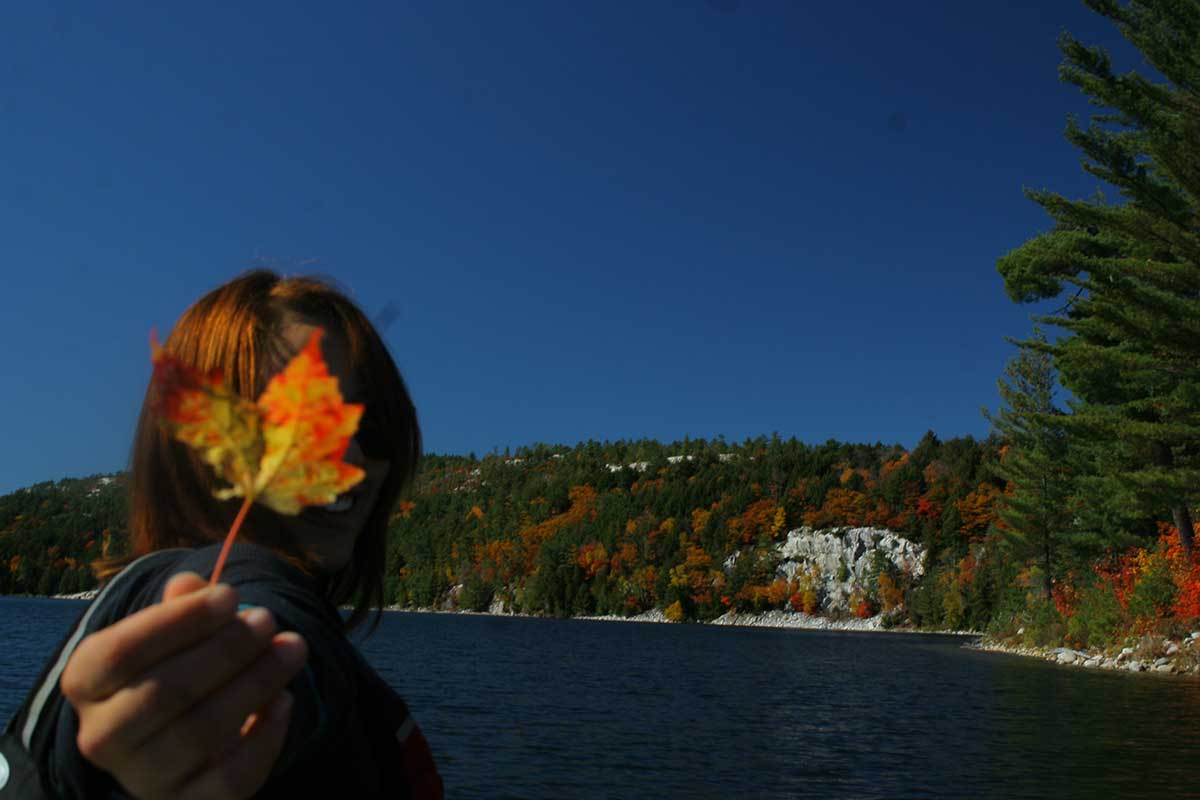 Killarney: 3-Day Canoe/Hiking Trip
Need round-trip transportation from Toronto via luxury coach bus? Add $94.50 (taxes included)
Picture tall white granite peaks, infused with quartzite, overlooking crystal blue waters. It's our favourite location and we often have to raffle off for which guide will be lucky enough to lead it. Leave the city behind you, and join us for a memorable 3-day canoe trip to one of Ontario's most stunning parks.
Have a group of 8 or more? Contact us for special pricing and custom dates!
Locations: Killarney Park Activity: Canoeing, Hiking, Photography Difficulty: Beginner/Moderate
Killarney is so beautiful and so inspirational that many of the Group of Seven's paintings are based on the different locations in this amazing park. In fact, the park itself was founded by artists looking to preserve the natural beauty of it! Cameras are highly recommended.
This is a backcountry canoe trip, so you need to be prepared to lose the reception, the outlets, and the showers for a few days. Those who do will be rewarded with a weekend to remember. We start with a quick canoe lesson to get you ready for the weekend, and then we take off on the spectacular Bell Lake. When we get to camp, we'll teach you a series of backcountry camp skills, including how to build a comfortable site, how to chop firewood and build a fire, and plenty of other camping skills. In the evening, prepare to be covered by a blanket of stars. On our second day, we'll head out on a canoe trip with the intention of getting to the top of the beautiful Silver Peak. The hike takes us through a mix of forested landscapes, and up to the tallest peak in the park – a part of the LaCloche mountain range that at one point used to be taller than the Rocky Mountains. From here you can see for miles in every direction and as far as the coast of Georgian Bay! Our guides take you to some of the best sites that on this side of Killarney, and make for a weekend that you won't soon forget!
No experience is necessary for this trip, but you must have an adventurous attitude.
Custom Dates: We can accommodate most custom dates. Minimum group size of 4 for above mentioned price. Smaller group sizes possible, but price may change.
This Package Does Not Include
Parking at Bell Lake if you drive yourself

Personal gear (clothing, toiletries, camera, etc...)

Flashlight

Lunch on day 1

Dinner on day 3

Souvenirs
This package includes
Optional Return Transportation from Toronto via Parkbus (see below)

Professional Guides

Camping Equipment (Tents, Sleeping Bags, Sleeping Pads etc)

Canoe Rentals, life jackets, paddles

Food, Drinks and Snacks

Camping Permits and Fees

All Safety and First Aid Equipment
Day 1 – Arrival and Orientation
Our trip starts at the Killarney Kanoes Canoe rental on Bell Lake at ------ pm. where we introduce ourselves to the rest of the group, meet the Overhang guide for the weekend, and play some quick games to get acquainted with one another. Get excited, because the next few days will be something unlike anything you've experienced before.
Your highly-skilled guide will then teach you some basic canoeing skills. Enough to get you safely on the water and paddling in a straight line (hopefully), but not enough to delay the start of the trip. Once we're paired up, and have practiced a bit without gear, we'll load up the canoes and set on our way.
Day 1 - Bell Lake
Bell Lake is a large and beautiful lake, that is a little bit off the beaten track. We'll have a chance to get comfortable in the canoes while we go out looking for that perfect campsite.
Once we find our site, we'll spend some time setting up camp and making the site comfortable. For those who are new to canoe tripping, this is a great time to learn about camping, and our guides will be happy to show you any number of camping skills while we work together to set up camp. If the weather is nice and there is time, we can go for a swim, play some games in the canoes, or just relax and listen to the sounds of the lunes.
Day 1 – Relaxation
A vacation shouldn't be work all the time, and the evening of day 1 is a great time to settle in, relax, chat with your group members, and get to know your guide. Depending on the weather and on the group you may go out for some extra canoeing, or hike through the woods learning about different trees, plants, and wildlife.
Day 1 – Dinner
Dinner is a special time for Overhang, as we take great pride in our menu. We've long since done away with the hot dogs on sticks, and instead rely on a healthy, high energy, and mostly vegetarian menu. While some members of the group are helping to prepare dinner, others can get started on the bonfire. Before long, we'll be eating and relaxing by a warming bonfire while the sun sets and we prepare for a calm evening of stargazing by the water.
Day 1 – Stargazing
If the weather is calm and the skies are clear, we end off the day staring at a blanket of stars that most people have never experienced before. Killarney is far from any city, and the total darkness makes for some excellent views. If the weather is really calm, we may even take the canoes out for a short night paddle!
Day 2 – Breakfast
We wake up to an amazing cooked breakfast and coffee on the percolator. All vegetarian and freshly made.
Day 2 – Canoe to Silver Peak Trail
Once we've eaten, cleaned up the site, and packed up our day-packs, we get in the canoes and head to the west end of Bell Lake. The paddle is beautiful, and ends at the foot of the famous Silver Peak trail. Silver Peak is the tallest mountain in Killarney, and named for it's sparkling silver quartzite ridges that are exposed on the south side.
We park the canoes, and set out on the trail, which travels through several diverse forests and briefly joins the famous LaCloche Silhouette Trail before starting its climb to the top.
Day 2 – Silver Peak
Once part of the range that were taller than the Rocky Mountains, Silver Peak is a beautiful mountain with spectacular views. The hike up varies in difficulty, but we take our time to make sure everyone is keeping up, and take lots of pictures along the way! The trail winds back and forth during the climb, allowing for some very special views. If you were still wondering why it was a group of artists that founded the park, you'll soon get your answer well before you reach the top! We finally make it to the peak, and take a much-needed break, relaxing and having lunch atop the mountain. The views from here are outstanding and on a clear day you can see as far as Manitoulin Island!
We take the return trip down nice and slow and make it back to the canoes with plenty of daylight left. Your legs may be a bit wobbly after all that, but the memories are well worth it!
Day 2 – Dinner, Games, and Stories
We paddle back to the campsite for a much-needed rest period. While the guide is setting up for dinner, we relax and share pictures and thoughts of our day's hike. Some people may choose to go for a swim, while others can relax and enjoy the peace and quiet.
As the sun starts go down, we eat dinner and enjoy the spectacular views over Bell Lake. Dinner on day two is usually our best one, and we follow it up with some surprise deserts that will make the most discerning eater happy.
As the sun sets, we prepare for a second night of games, stories and stargazing, only this time we have some amazing experiences to share with each other. If the weather didn't cooperate on the first night, this is our second chance to try out that night paddle and get an open view of our blanket of stars. If we're lucky, we may even be treated to the northern lights!
Day 3 – Breakfast
Get ready for another delicious vegetarian breakfast. Of course, there'll also be coffee and tea. We have one more chance to enjoy the relaxation of the campsite on a quiet summer morning, and then it's time to pack up.
With the help of the guides we make quick work of cleaning and packing up, and then load the canoes for the final trip back to the parking lot.
Day 3 – Departures and Goodbyes
All great things come to an end - in order to ensure that we are ready for those needing to travel by bus, we'll pack up the gear and set out on the final paddle back to the access point. Once we reach the access point, we'll close of the trip with a few final words and bid everyone safe travels on their next adventures!
The Optional Return Transportation from Toronto is organized in Partnership with Parkbus