Canoe Tripping: Advanced Skills Tandem and Solo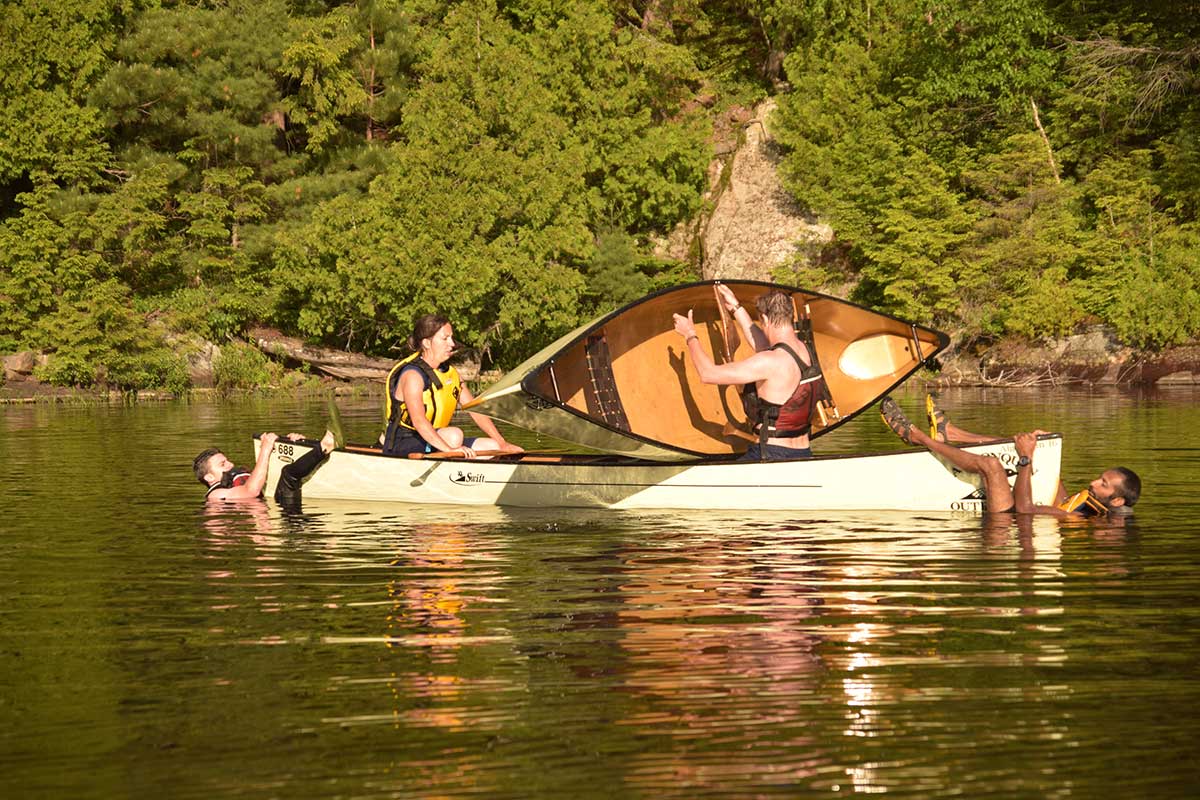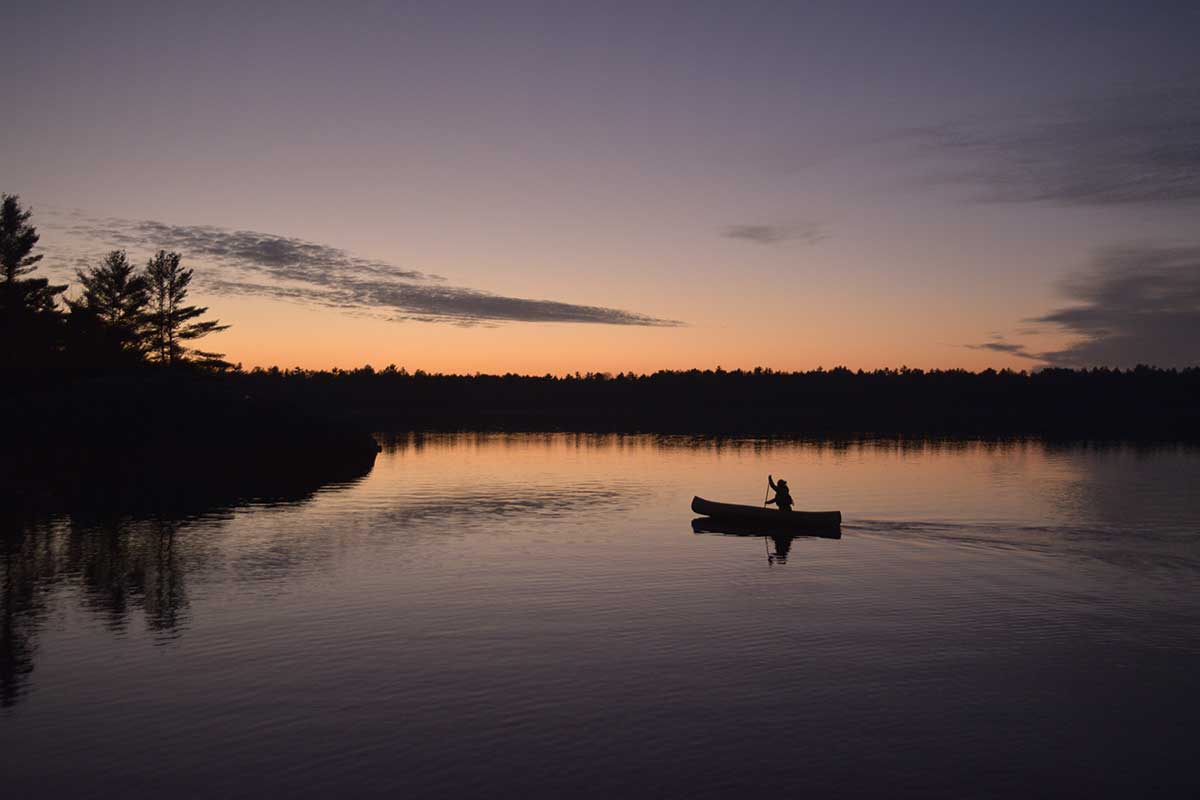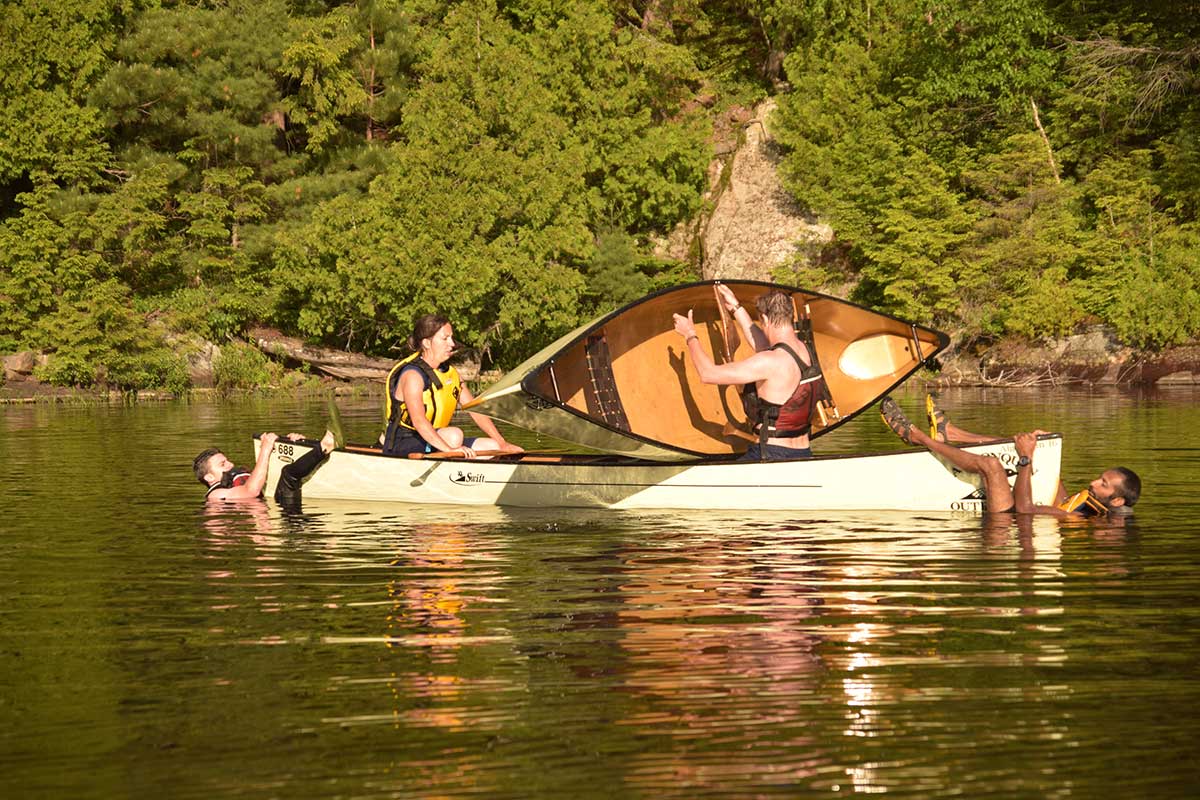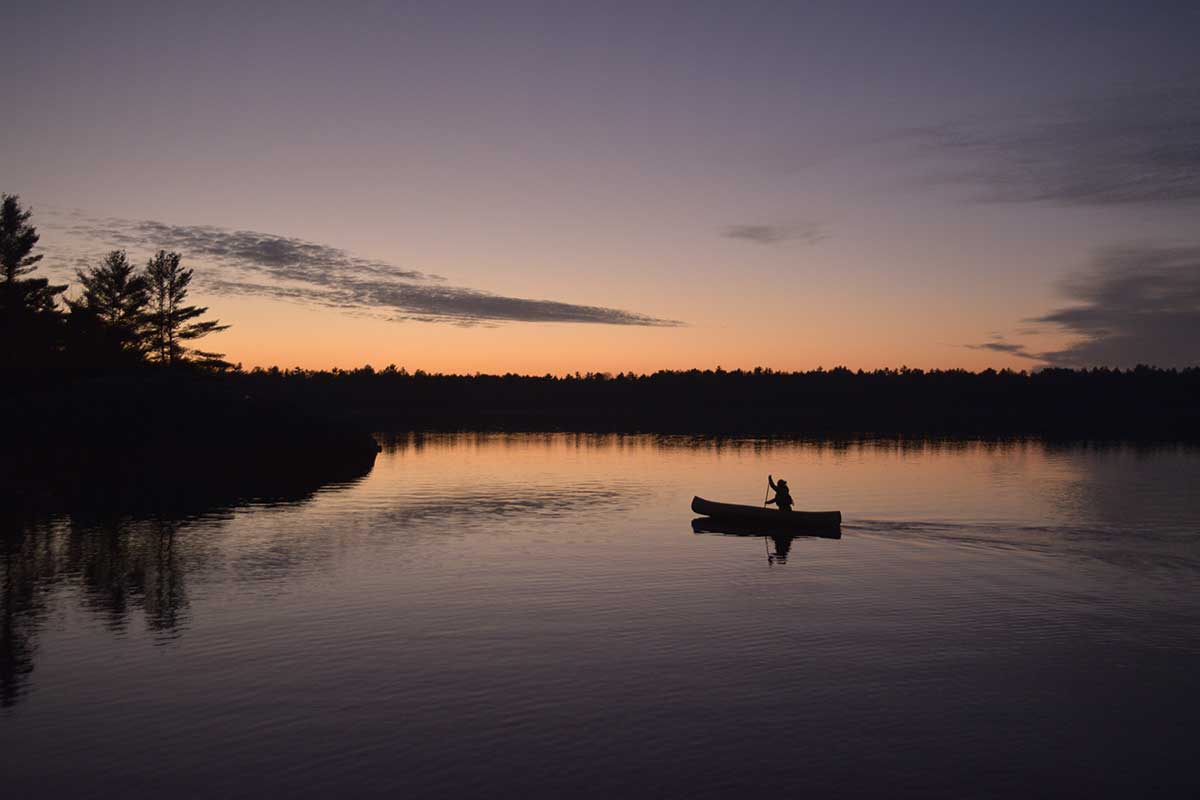 Canoe Tripping: Advanced Skills Tandem and Solo
This Advanced Canoe tripping course builds on the canoeist's camping skills, and introduces group dynamics, group management, food preparation and storage, for extended trips.
Have a group? We can work with you to create a canoe tripping course for your group for most dates. Minimum 4 participants for the above stated price.
This course meets OPHEA "Canoe Tripping Skills" Standards for leading a canoe trip with students
Prerequisites
Introduction to Canoe tripping, or equivalent skills, and a minimum of 4 logged overnight trips, and appropriate venue course.
If leading trips on moving water, must have skill level to match the level of moving water travelling.
Recommended: minimum 36 hour Wilderness First Aid Course
Class Ratio
1 Instructor:10 Participants
Location
Venue specific to instructor and participant qualifications.
This course can be partly conducted off water.
Conditions
Venue specific to instructor and/or participant qualifications.
Program Overview
Theory:
Review as required Intro to Canoe tripping Theory
Pre Trip Planning, see Knowledge Section
Safety & Rescue Considerations in Remote Areas
Emergency Ground Evacuation
Emergency Air Evacuation
Emergency Shelter Construction
Missing Person Search
Practical:
Review Intro to Canoe tripping Practical
Solo Canoe Rescues (self, towing, etc.): in controlled situations, gear tie in options (tethered vs secured), stay with the boat
Multiple Canoe Rescue (ie. two swamped canoes)
Canoe Modifications for Victim Evacuation
Unconscious Victim Retrieval
Camping Skills
Review as required Intro to Canoe tripping Camping Skills
Packing (extended for remote area and longer duration)
Loading and Packing a Canoe (incl. trim, etc.)
Advanced Portaging (incl. trail maintenance)
Campsite Selection (backcountry conditions)
Tarps and Shelters (including canoe shelter and bug shelters)
Menu Planning and Pre-food Preparation
Camp Cooking (reflector oven, dutch oven, etc.)
Fire Building (difficult conditions)
Axe, Saw, & Knife Handling & Maintenance
Knots (Figure Eight, Butterfly, Fishermans, Prusik Loop, clove-hitch) and Lashing
Human Waste Management (latrines, catholes, portable, etc.)
Garbage Management (extended for remote area and longer duration)
Knowledge
Solo and Specialty Canoe tripping Canoes (features, etc.)
Rigging a Canoe tripping Canoe for longer periods (portage pads, etc)
Tracking, Lining, and Wading (including bridles, etc.)
Sails
Personal Gear (extended to remote and longer trips)
Group Gear (extended to remote and longer trips)
Kits (repair, first aid, survival)
Equipment Repair (canoes, paddles, tents, packs, etc.)
Leave No Trace (LNT)
Navigation (map reading, compass use, GPS, low light conditions, fog, natural direction indicators, etc.)
Communication Signals & Devices
Advanced Trip Planning (pre, trip plan, float plan, risk and crisis management, post trip evaluation, etc.)
Trip Reports (log, journal, pre-, during, post-, etc.)
Trip Leadership, Crew Responsibilities, Expedition Behaviour, Maintaining Group Harmony, etc.
Weather Reading, Resources, Trends, etc.
Canoe Routes and Resources
Abiotic (identification, information, and resources on non-living features)
Biotic (identification, information, and resources on living things, survival food & medicines, etc.)
Cultural (historical canoe routes, Canadian Heritage Rivers System)
Participation of a Canoe Trip (min. 2 nights)
Assessment
Activities will be focus on individual safety and comfort. While there is a great deal to learn at this level, the activities should concentrate on personal development, meeting client needs, environment, and an awareness of the need for future learning. Paddlers should leave the course empowered and motivated to canoe trip. They should understand their individual limitations and responsibilities, and be aware of resources that can help grow their skill and knowledge.