Algonquin Park - Intro to Camping and Canoeing: 3-Day Camping Trip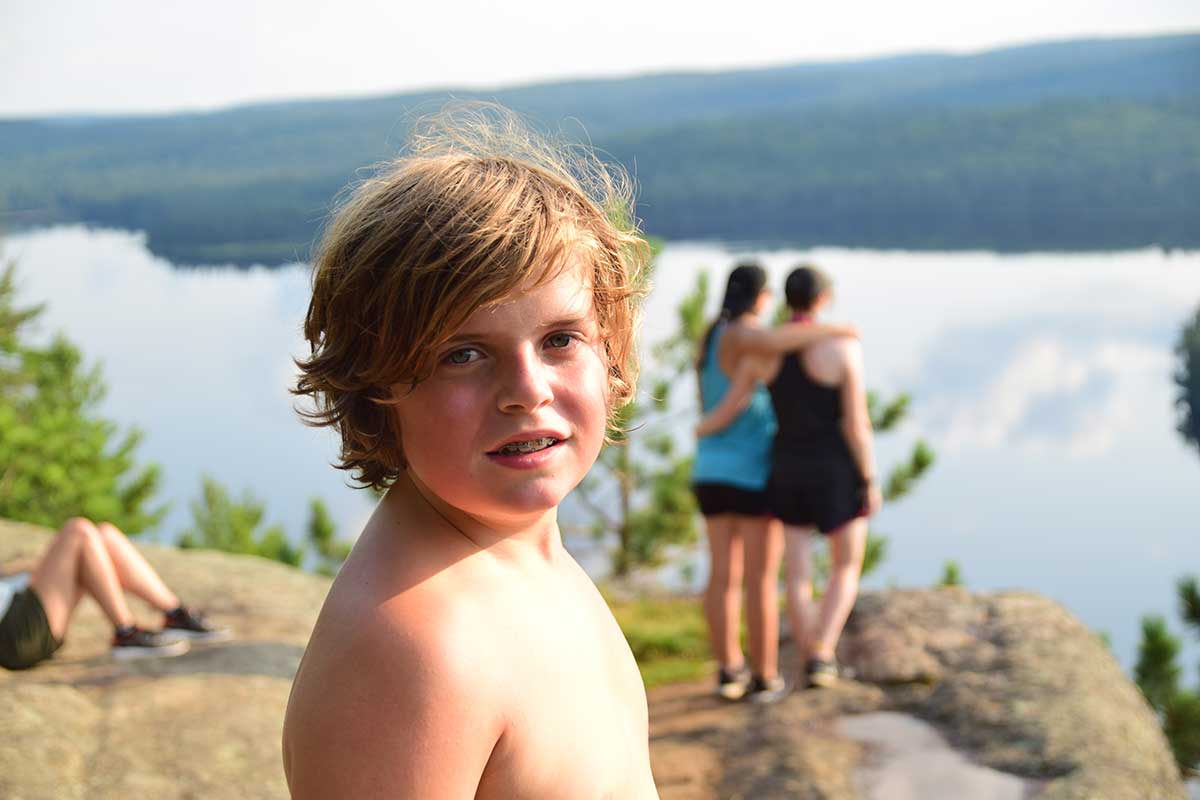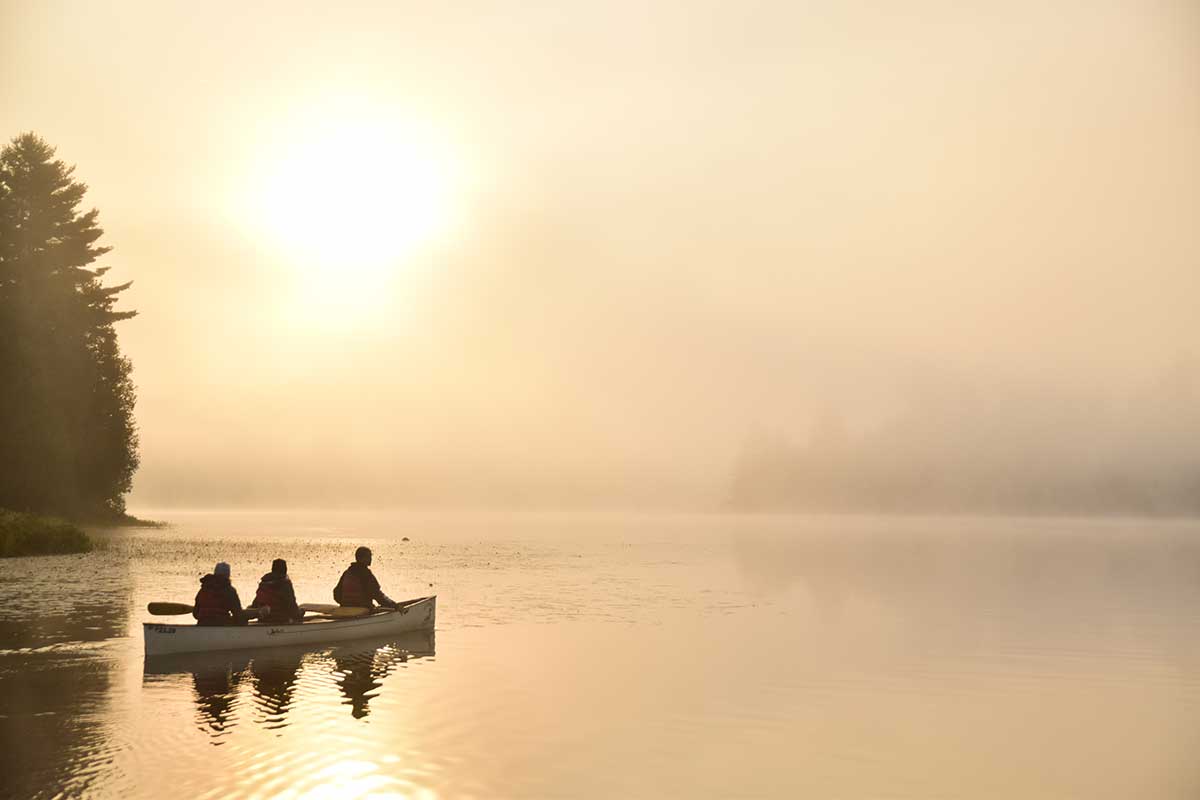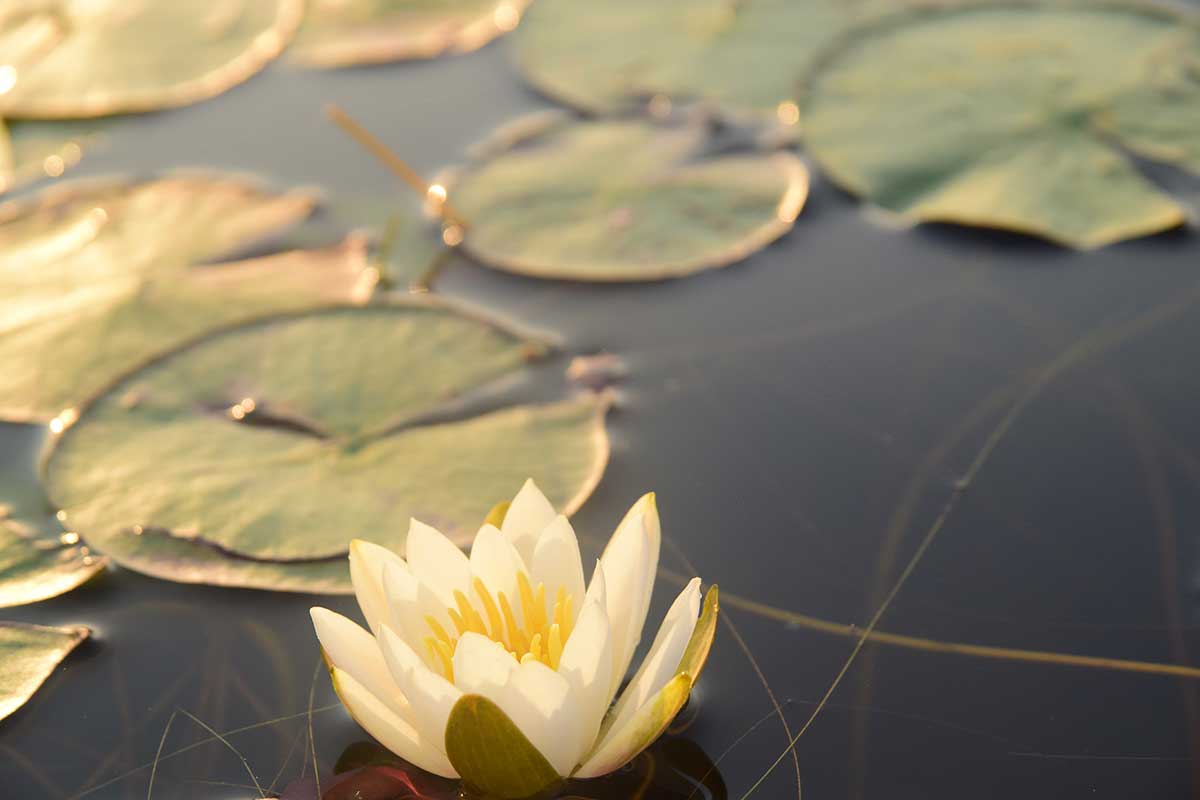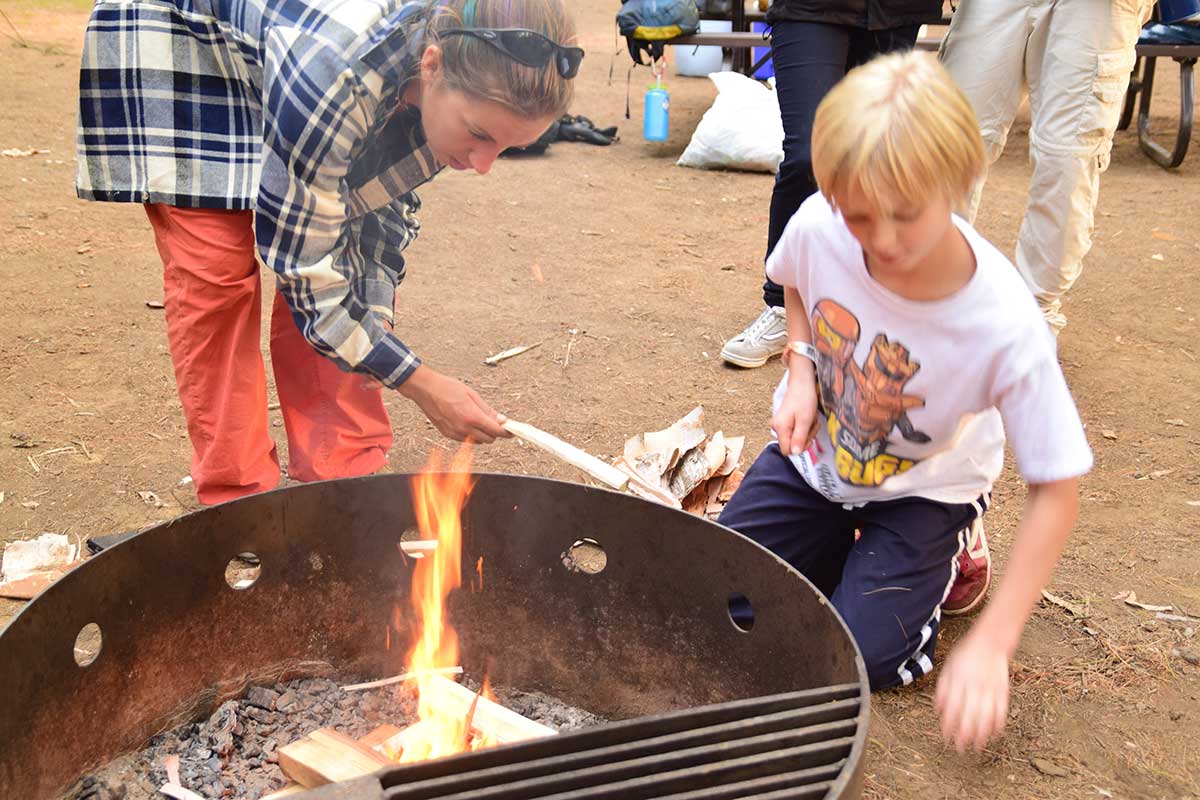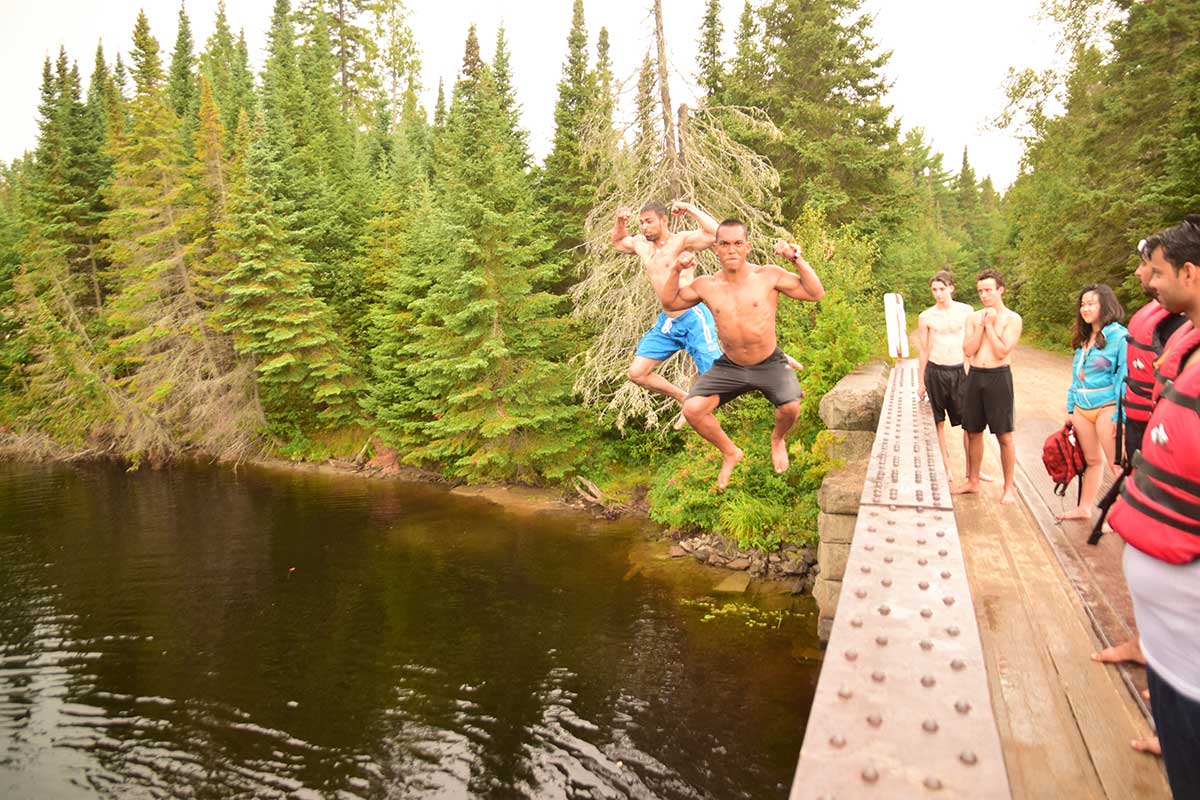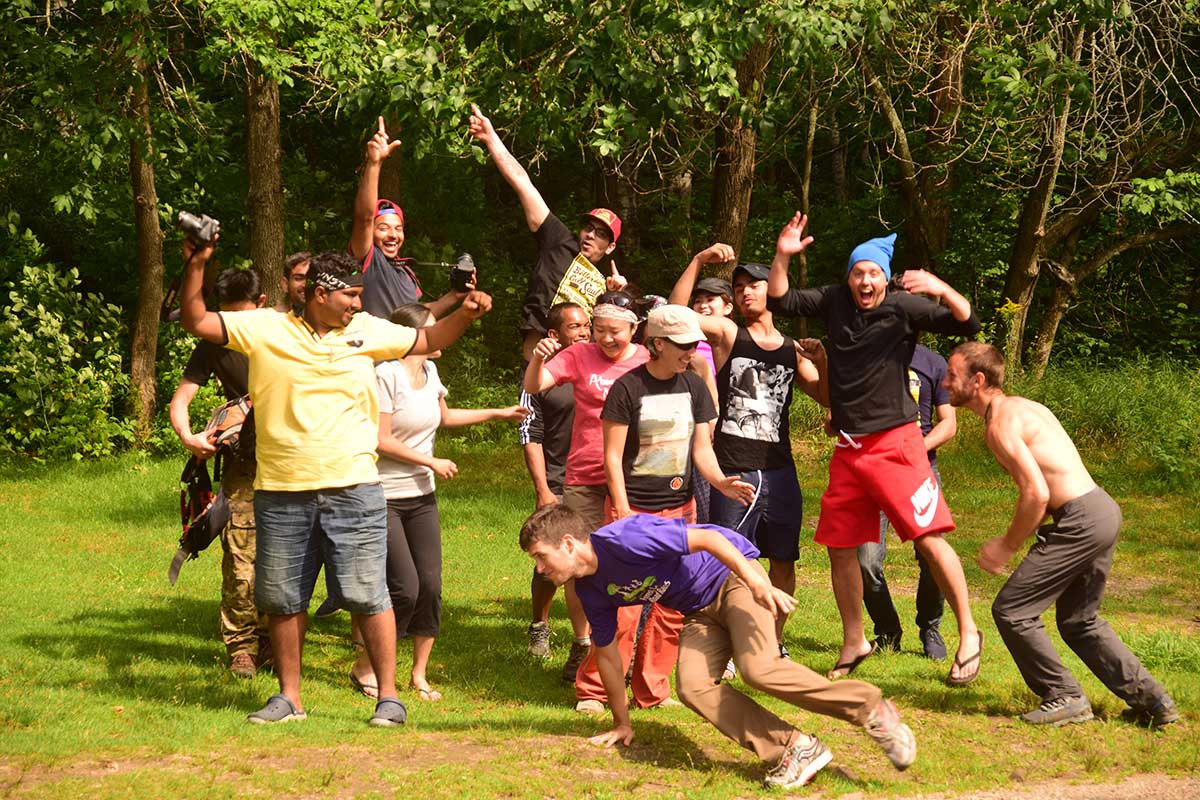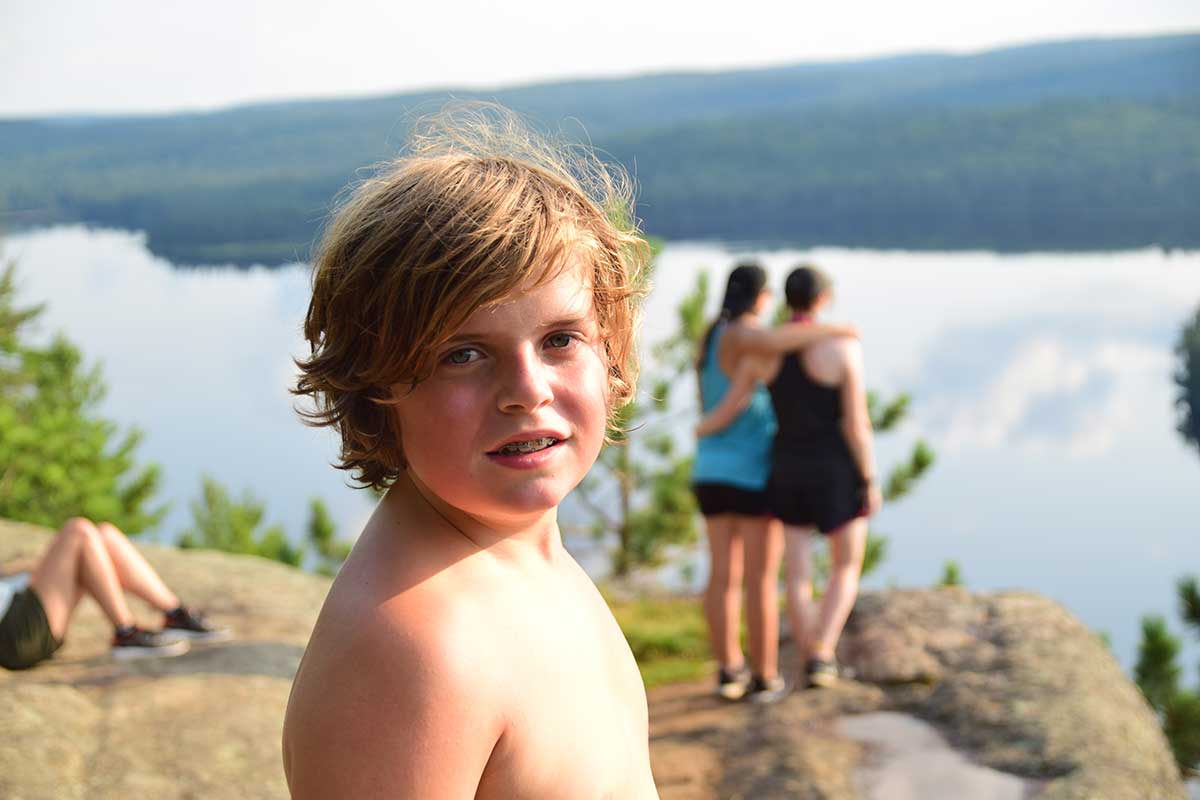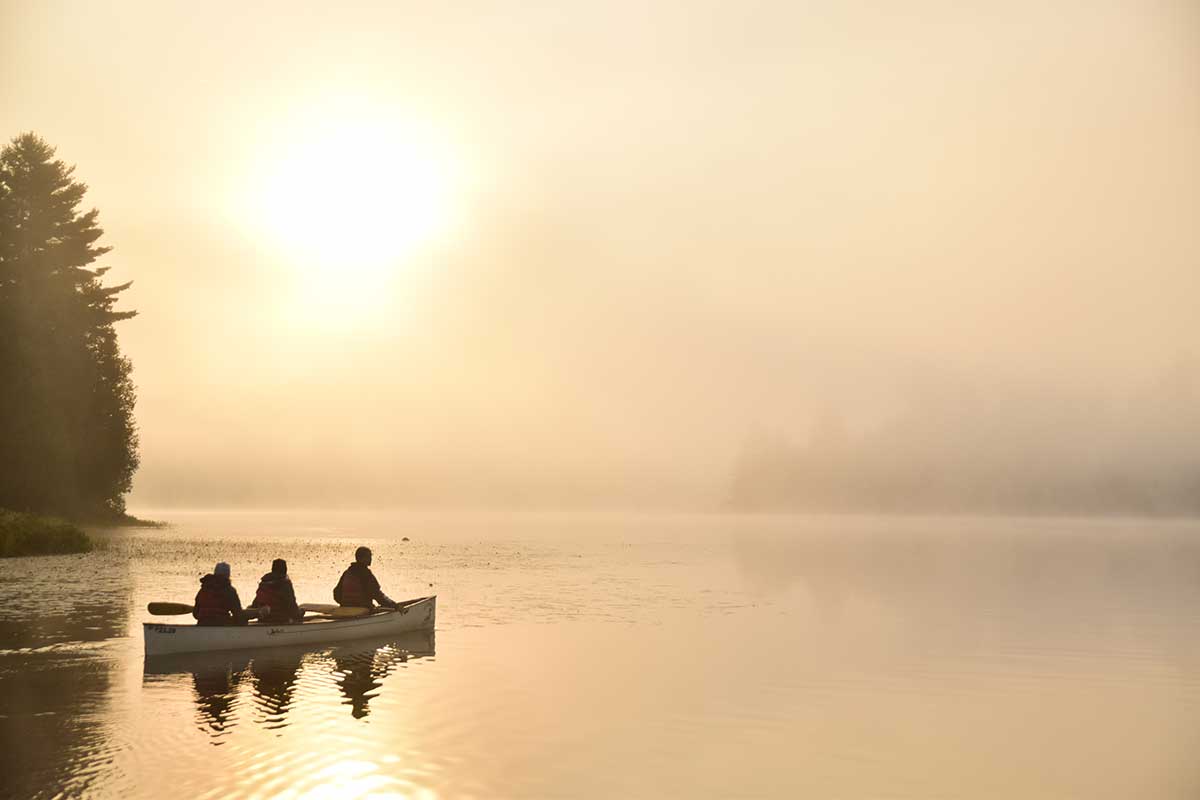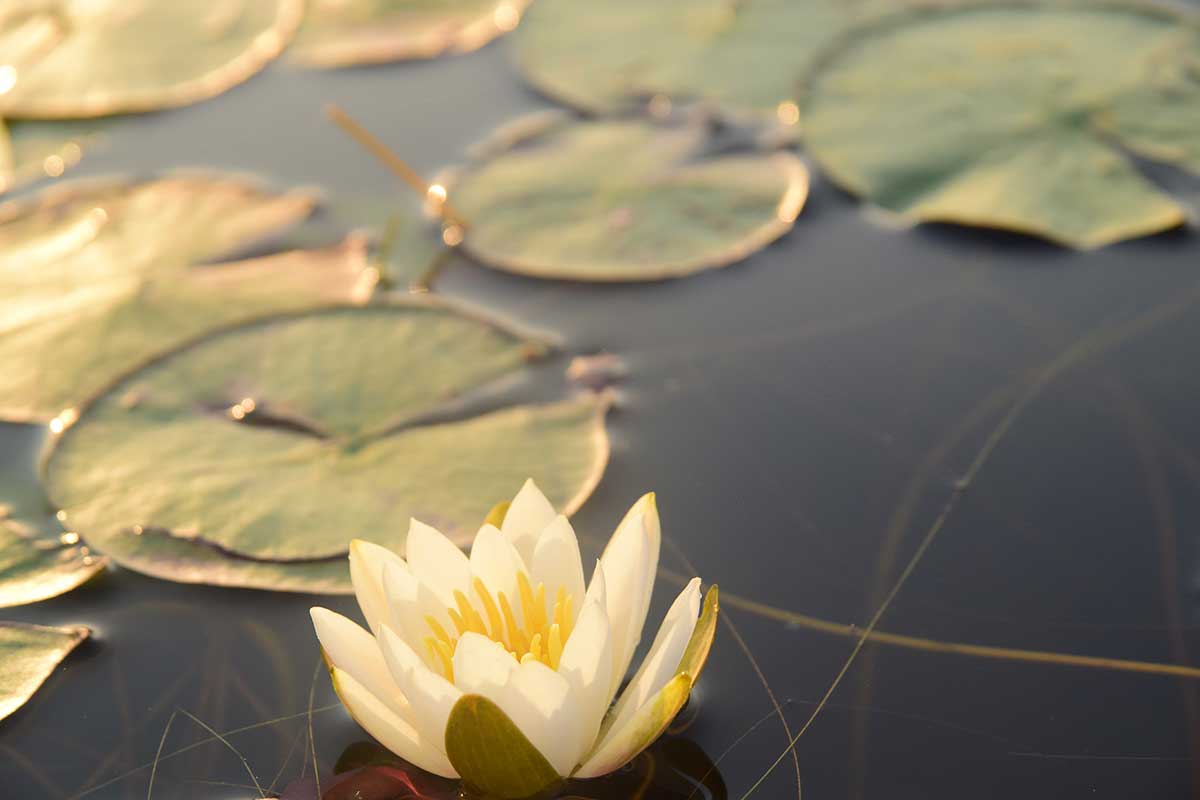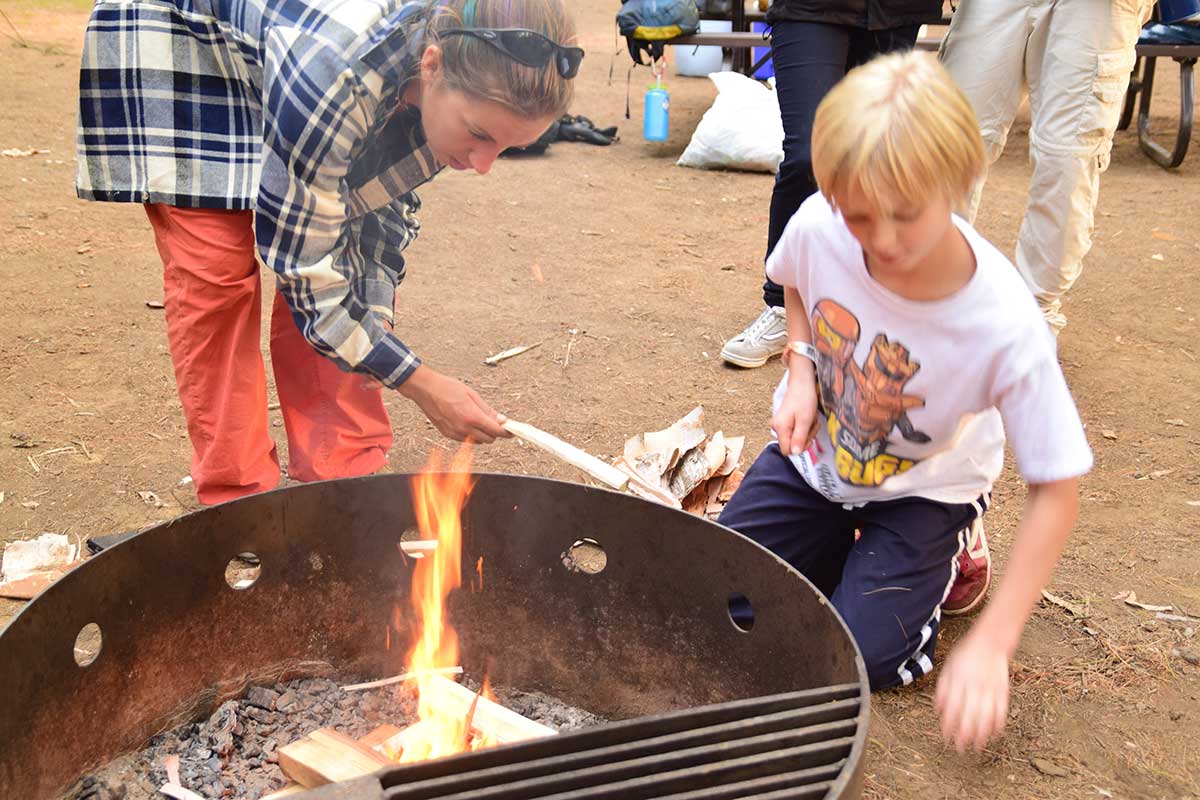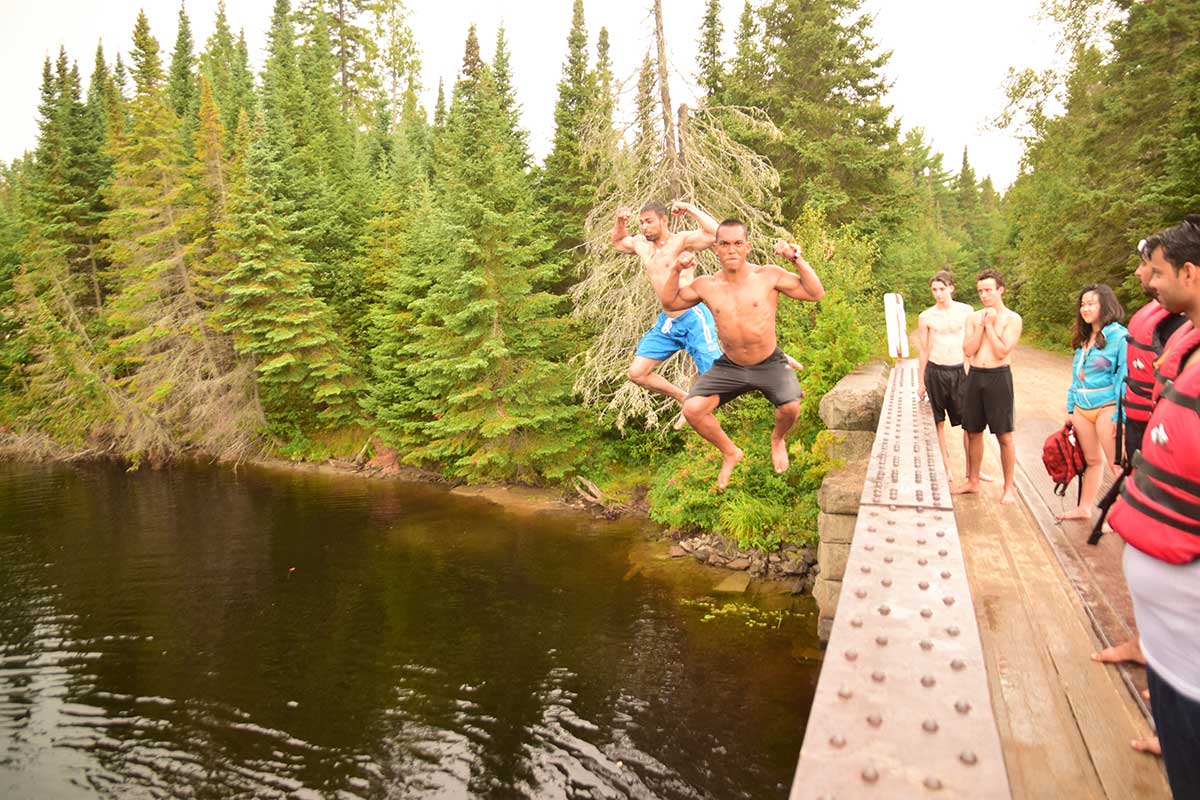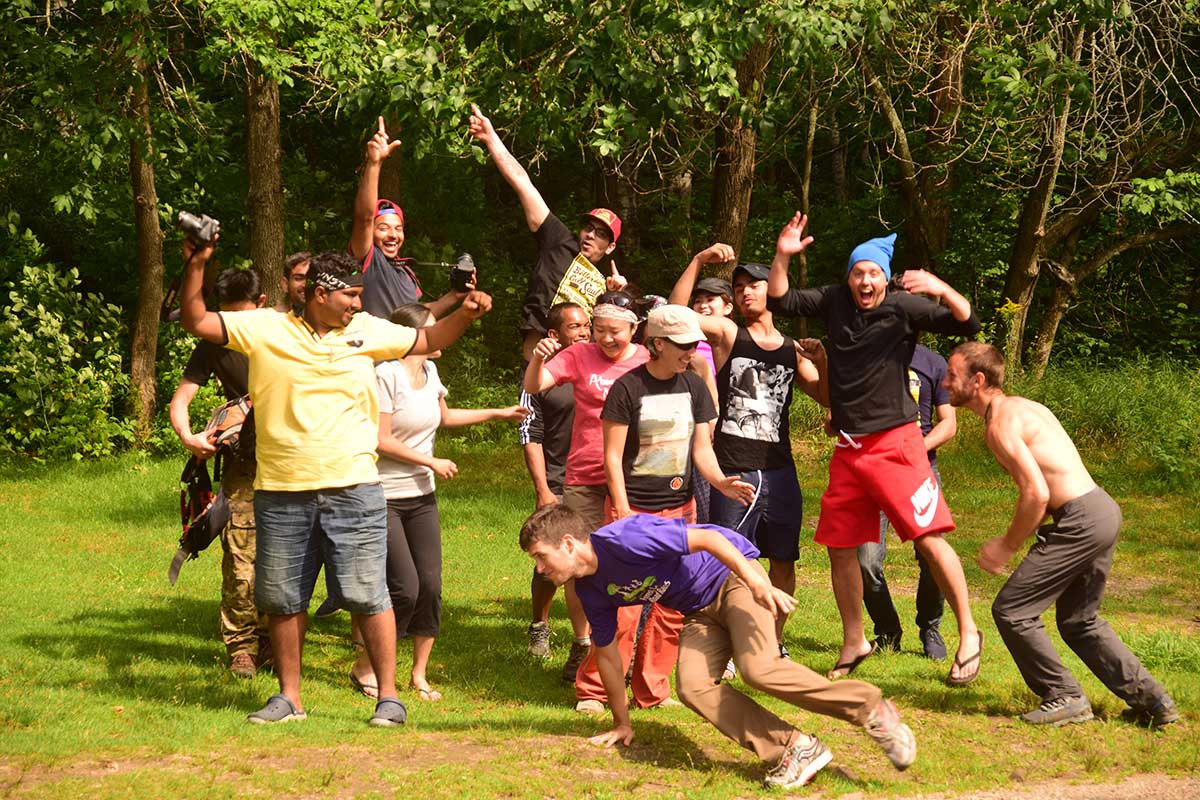 Algonquin Park - Intro to Camping and Canoeing: 3-Day Camping Trip
This is our most popular trip for a very good reason! We combine hiking, canoeing, and camping skills into one incredible weekend. Enjoy some of best views of southern Algonquin after hiking up to a famous lookout on the beautiful Whitefish Lake. We'll teach you how to paddle a canoe, and take you to some of the area's best spots. And did we mention the bridge jump? At night, we settle down by the bonfire and eat some amazing and freshly made food. Suitable for beginners and seasoned campers alike, our Intro to Camping trip has something for everyone.
Have a group of 8 or more? Contact us for special pricing and custom dates!
Locations: Algonquin Park Activity: Canoeing, Hiking, Learning Difficulty: Introductory/Beginner
Loons, beaver dams, stars, endless lakes and deep forests. There's a reason Algonquin Park is one of the most famous and beautiful parks in Ontario! If you haven't been to Algonquin, you really haven't seen Ontario. Ontario's oldest provincial park, it has some of the richest history, wildlife and scenery.

Join us as we hike to one of the most breathtaking lookouts in southern Algonquin, paddle the beautiful waters of Whitefish lake, and eat delicious food. Overhang is proud of our menu, and we have taken camping cuisine to a whole new level! There is also the chance to challenge yourself to jump off the Whitefish bridge! A highlight that never disappoints. At night, we relax by the campfire, and if the weather is right, we'll be treated to some amazing stargazing!

This adventure is designed for those still getting into camping, but never disappoints our more seasoned campers. Beginners will find this trip a comfortable challenge with lots of support, while those with a bit of experience will be able to practice and hone their skills. We also tailor the trip depending on the group – a trip that's too easy becomes more difficult; one that's too hard becomes easier.
Price DOES NOT INCLUDE:
Parking at put-in point if driving up

Personal gear (clothing, toiletries, camera, etc...)

Flashlight

Lunch on day 1

Dinner on day 3

Souvenirs
Price INCLUDES:
Optional Transportation via Parkbus from Toronto (see below)

Food, drinks and snacks while on trip

Canoes, PFDs, paddles

Paddling Lesson

Wild Edibles and Nature Lore session

Friendly, certified and professional staff

Group gear (tents, stoves, tarps, etc...)

Camping gear rentals (sleeping bags, underpads, etc...)

Permits and other fees

All safety and First Aid equipment
Day 1 – Arrival and Orientation
Our trip starts at the Pog Lake Permit Office at ------ pm. where we introduce ourselves to the rest of the group, meet the Overhang guide for the weekend, and play some quick games to get acquainted with one another. Get excited, because the next few days will be something unlike anything you've experienced before.
After a quick hike in to the site, we'll spend some time setting up camp and making the site comfortable. For those who are new to camping, this is a great time to learn some new skills, and our guides will be happy to show you anything you need to know while we work together to set up camp. If the weather is nice and there is time, we can go for a swim, play some games, or just relax and listen to the sounds of the forest.
Day 1 - Whitefish Lake Guided Hike
After the camp is set up, the group will embark on a hike to explore the forest surrounding the area, and if the weather is nice, enjoy some time at the beautiful Whitefish Lake beach. This is a great chance to see some wildlife, and its not uncommon to spot foxes, or even moose.
Day 1 – Dinner
As the day winds down, we head back to the site and prepare a tasty dinner made from fresh ingredients. Learn how to cook over camp stoves and campfires, and enjoy our specially selected desserts that we try our best to keep as a surprise. We take great pride in our menu, and we're sure that you'll never think of camp food the same way again.
Day 1 – Campfire and Stargazing
If the skies are clear after dinner, we will enjoy an amazing view of the stars - a unique opportunity for anyone who is living in the city and is used to light pollution rather than the dark skies of the wilderness. We will point out main stars and planets, and if we are lucky, we may stumble upon Northern Lights! While this is going on, we'll also have a campfire going. Depending on the guide, there may be some guitar playing, some games, and some stories of adventures.
Day 2 – Breakfast
We wake up to an amazing cooked breakfast and coffee on the percolator. All vegetarian and freshly made.
Day 2 – Canoe and Hike Adventure
After breakfast, your guides will help you pack and prepare for the day ahead! We're packing lunch, snacks, and whatever we need for the day, because once we leave the site, we're not coming back until the sun goes down. We'll start off with a canoe lesson and give you a chance to quickly practice your skills close to shore. After that, we'll take off for the day-long adventure. We'll head across the lake and find a nice jumping point where the brave can test their fortitude and go for the jump. We'll have lunch at that spot and then head towards a side trail that connects to Centennial Ridges hiking trail. We will then disembark from canoes and depending on the abilities of the group, either hike 2km or 10km in the most scenic Ontario wilderness. Regardless, we will see a number of stunning views that allow you to see deep into the park! After the hike, we will get back to the trailhead, board the canoes and paddle back to the campsite.
Day 2 – Dinner, Games, and Campfire
As the sun sets over Algonquin, we will make our second dinner and will have opportunity to play games, tell stories and share experiences from the day. Night two is where we go all out, and showcase our more advanced cooking skills. We make a dessert that most would never dream of having while camping.
Day 3 – Breakfast and Packing up
A vegetarian breakfast will be provided on day three! Of course, there'll also be coffee.
Sadly, all great things come to an end - in order to ensure that we are ready for the bus, we'll pack up the gear and get everything ready for when the bus arrives to pick us up.
Day 3 – Beach and Free Time
This is a perfect time to look out at the lake from the beach or to take some last-minute photos of yourself and your new friends to remember the memories. We say our goodbyes, and reflect on a weekend to remember.
The Optional Return Transportation from Toronto is organized in Partnership with